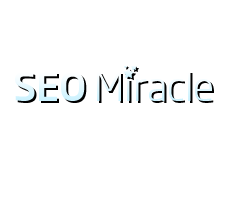 We had our SEO experts working on a research about top SEO plugins for Wordpress, which will help websites score better results in SEO
Miami Beach,FL (PRWEB) October 19, 2012
The most important thing after building a blog is getting traffic and directing it to the blog posts. It is possible to get traffic instantly using social media, but that only lasts for a few hours until people pile more news and publish more links. Every blog owner would rather have regular, daily traffic from search engines, which is generally more important. SEOMiracle.com has started a new project where each week their SEO experts conduct an extensive SEO research, bringing new and fresh information to their SEO service users, as well as their social media followers on how to improve their SEO status.
SEOMiracle.com is one of the leading SEO companies in the United States that is constantly available to its customers. At SEOMiracle.com, they go above and beyond for their clients by offering not only reliable and fast SEO services, but also a complex system which helps in reporting about the client's SEO work.
This week's research was about free SEO services, which come as different Wordpress plugins. Using SEO plugins for a Wordpress blog can significantly increase chances of ranking a website higher in search engine results.
Joshua Hood, CEO and a co-founder of SEOMiracle.com, explained their research, "We are starting with something new at the company which will help our SEO service users and followers to get more knowledge about SEO and do something on their own to support their website's SEO progress. The easiest platform for building a website is Wordpress, which also became really popular among small business owners. We had our SEO experts working on a research about top SEO plugins for Wordpress, which will help websites score better results in SEO. The results can be seen on our company's blog, and they are very interesting. We covered all aspects of SEO with five different plugins to be used weekly. We think that those plugins are a great start, especially for small businesses."
SEOMiracle.com is already working on a new research that will help their users do better on search engine result pages and increase their page rank.
If you would like to visit SEO Miracle's website and inform yourself about the prices, or schedule a free SEO consultation, go to http://www.seomiracle.com or call their office phone at 305-432-2350.