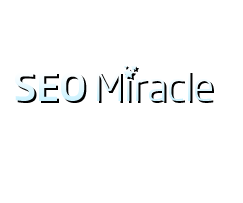 It is planned to be used by people who want to rank their website for national and enterprise keywords.
Miami Beach, FL (PRWEB) May 22, 2012
An SEO service has taken a totally different meaning since Google presented its PageRank algorithm. Ever since then, website owners are trying to find the best and most affordable SEO service in order to lead them to a higher ranking in search engine results.
SEO Miracle is one of the leading SEO companies in the United States that is constantly available to its customers. At SEO Miracle, they go above and beyond for their clients by offering not only reliable and fast SEO services, but also a complex system which helps in reporting about the client's SEO work.
This week SEO Miracle presented their third and final SEO service package named the Platinum package. The Platinum package will bring the most benefits to its buyers, offering the most of SEO services that can be applied to a website.
Joshua Hood, CEO and a co-founder of SEO Miracle, had a lot to say about his latest offer, "We have completed our offer with this last package we named the Platinum package. It is planned to be used by people who want to rank their website for national and enterprise keywords. As with the last two SEO service packages we offered, this one will include a setup fee that consists of 20 onsite SEO pages and regular monthly work provided as offsite SEO. The monthly offsite SEO activities for the Platinum SEO service package will include 500 directory submissions, around 300 social bookmarking submissions monthly, 80 quality related blog post links, 1000 real Twitter Tweets and even more."
SEO Miracle has started its campaign aggressively and is expanding the business really fast. They have acquired the well-known business motto that says that the customer is always right, and that is one of the reasons they get so many clients and with appreciated SEO experts working at SEO Miracle, they are able to deliver on time and as per an agreement.
If you would like to visit SEO Miracle's website and see what they have prepared for their clients, go to http://www.seomiracle.com or call their office phone at 305-432-2350.