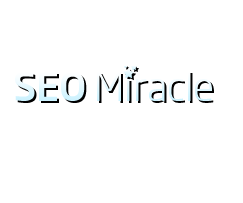 Our focus is completely concentrated on the best SEO services that we can offer, and adapt fast by using the most cutting edge SEO strategies
Miami Beach, FL (PRWEB) June 05, 2012
SEO services are offered by many individuals and companies that tell different stories about what they use to rank a website on the first page of Google. Some versions of those stories will do the job, while others will not, because their SEO service strategy might be outdated or simply wrong.
SEOMiracle.com is one of the leading SEO companies in the United States that is constantly available to its customers. At SEO Miracle, they go above and beyond for their clients by offering not only reliable and fast SEO services, but also a complex system which helps in reporting about the client's SEO work.
Joshua Hood, CEO and a co-founder of SEOMiracle.com, commented, "We have been working with many clients and optimizing their websites for 7 years. Although ranking algorithms of the major search engines, like Google, have changed many times over, our clients' sites continue to rank on the first pages. Our focus is completely concentrated on the best SEO services that we can offer, and adapt fast by using the most cutting edge SEO strategies. Our advantage is hidden in our focus, because if took too many tasks and gave many promises, we would not have enough time to do quality SEO service."
SEOMiracle.com divided their offer into three categories which are cutting edge linking strategy, onsite SEO optimization and very effective and affordable SEO service. They believe in their current SEO service strategy because they have proven formulas that still work and their customers keep coming back for new keywords. Purchasing any SEO service package cannot be called a purchase but an investment since every single customer noted an increase in sales since using SEO services from SEOMiracle.com
If you would like to visit SEO Miracle's website and inform yourself about the prices, go to http://www.seomiracle.com or call their office phone at 305-432-2350.