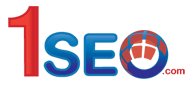 1SEO.com is a Google AdWords Qualified Company, approved by Google to provide superior AdWords services to their customers.
Philadelphia (PRWEB) July 31, 2012
Google AdWords is Google's proprietary advertising product that places relevant ads next to the search results on a search engine. AdWords ads are displayed next to search results (normally on the right-hand side, but sometimes above the search results) when someone enters one of the keywords he or she identifies as relevant to someone's business. The top 3 Ads are also shown on selected partner sites. Considering the importance the SEO Firm, Philadelphia, 1 SEO has announced its Google Adwords Management (PPC) at discounts.
Ads can appear both on the right hand side of the page, and occasionally above the search results. 1SEO.com is a Google AdWords Qualified Company, approved by Google to provide superior AdWords services to their customers.
Advantages of Google AdWords
Get An Ad On The World's #1 Search Engine–Google
Google AdWords Are Visible To 80% of the Users On the Internet
Advertise To Potential Customers When They Are Searching For Products
Reach A Wider Audience Than Any Other Medium
Pay Only For Customers Who Click On Advertisements
Specifically Target Internet Users Who Are Most Likely To Buy the Products
Target Customers Geographically
Overview of PPC Management
Account Creation and Campaign Management–Hassle-free Advertisements on Google Adwords
Keyword Analysis and Ad Group Management–Use the Right Keywords in Distinguishable Groups to Create the Ultimate Keyword Strategy. Bid Management Includes Generous Keyword Limits.
Landing Page and Multivariate Testing
24x7 Scheduling–Turn the Keywords On and Off, Adjust Bids for Different Times and/or Days.
Advanced Web Analytics—Use Advanced Web Analytics to Learn and Optimize for Ongoing Improvements.
Reporting and Consulting–Comprehensive Reports by Email. ROI Tracking Reports. Custom Reports.
Geo & Demographic Targeting—Within 10 Miles of a Zip Code. Target Age, Gender, and More.
All PPC Management is done in-house.
About SEO Company Philadelphia, 1SEO.com
1SEO.com is a quality-focused customer-centric organization that benchmarks its performance against the parameters of "customer value" and "customer satisfaction." It is involved in web designing, web development and Search engine optimization, social media optimization, pay per click management, reputation management and mobile search optimization, SEO services, PA offering a wide range of end-to-end services in the web domain. With well-designed improvement strategies, 1SEO.com provides business-tactical solutions on time, within budgets, and within the estimated levels of performance. They would take their own initiative to chat about Philadelphia's finest SEO Service offerings.
Visit http://www.1seo.com or call (877) 311-7361 for more information about the SEO Plans and other services provided by 1SEO.com.