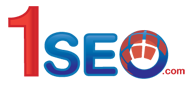 A good blog must have well researched and properly drafted content, so that it reaches out to a large number of potential customers—capturing their interest.
Philadelphia (PRWEB) April 19, 2012
In the age of online journalism and internet marketing, blogs have become an integral part of successful websites. They don't necessarily substitute the popular "news" or "events" links in small print at the bottom of websites to relay information, but they act as powerful tools of initiating and maintaining an informal connection with customer population, keeping the viewer up to date with what's happening. The sharing, commenting, and discussions happening in blogs help a website gain credibility because the users easily connect to a human account of day-to-day happenings instead of the curt and concise language of the webpage.
With blog search engines like "Technorati" tracking millions of blogs, and big players like Google literally paying to get their adverts clicked on blogs. Blogs have gained a standing for a business promotion and marketing activities. Sensible and key word oriented blogging helps direct internet traffic to a webpage, and no one can ignore the fact that more visitors mean better business. People are ultimately attracted to a thought process and will be inadvertently drawn to the website, and as one should note, this is ultimately what his or her goal is. In the age of RSS Feeds and third party e-mail subscription applications, it is quite probable that if a blog is interesting and attractive enough, users will return to the page repeatedly, consequently increasing the probability of navigating the business website as well.
Another benefit of active blogging is that it provides a direct platform for customers to interact with the business by commenting on the posts. Instead of pop-ups requesting surveys—which people generally ignore—for the simple reason that they came to the website to meet their needs and not to participate in a survey—comments on blog posts give instantaneous and unbiased feedback, because a user writes whatever comes to his or her mind. Most people don't consider running a Google search to gather opinion before adding a personal comment to a blog. However, when one does this, he or she can address issues by replying at the same time as well as getting to know the pulse of the visitors; because it is vital for a business to understand consumer behaviour.
A good blog must have well researched and properly drafted content, so that it reaches out to a large number of potential customers—capturing their interest. A website blog should be updated daily—if not weekly, and must complement with the thinking of the target audience, otherwise people will lose interest. If someone envisions a bright future ahead, and depends on the internet for some fraction of business, blog management is essential.
About SEO Company Philadelphia, 1SEO.com
1SEO.com is a quality-focused customer-centric organization that benchmarks its performance against the parameters of "customer value" and "customer satisfaction." It is involved in web designing, web development and Search engine optimization, social media optimization, pay per click management, reputation management and mobile search optimization, SEO services pa offering a wide range of end-to-end services in the web domain. With well-designed improvement strategies, 1SEO.com provides business-tactical solutions on time, within budgets, and within the estimated levels of performance. They would take their own initiative to chat about Philadelphia's finest SEO Service offerings.
Visit http://www.1seo.com or call (877) 311-7361 for more information about the SEO Plans and other services provided by 1SEO.com.