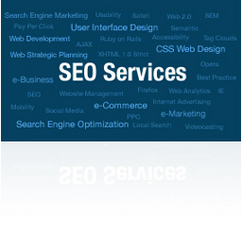 I am very excited to donate 1-hour a day of ethical SEO services to the winner of this contest
San Bernardino, CA (PRWEB) January 29, 2009
Big Picture Media (bpmWebServices.com) is pleased to announce their inaugural Search Engine Optimization (SEO) Reader Participation Contest in support of reducing SEO malpractice. One winner will be selected from 100,000 participating businesses, to receive 1-year of complimentary SEO services from Big Picture Media (a $22,740 value).
"I took this SEO service contest as an open opportunity to contribute some useful information to the SEO service industry," said Anthony Ragland, the Senior SEO Practitioner at Big Picture Media.
The idea for the contest was inspired from Ragland being alerted to increasing SEO malpractice cases around the industry. According to Ragland, client-side business people are becoming frustrated with SEO lack-of-transparency; and agency-side business people are becoming frustrated with perceived SEO micro-management.
"We all understand the SEO industry is suffering from many alleged cases of SEO malpractice right now. We hope our SEO Reader Participation Contest will empower clients and agencies with useful information about SEO service best practices," Anthony Ragland said with candor.
Businesses with a Web site headquartered in the United States can participate in Big Picture Media's inaugural SEO Reader Participation Contest. Three additional requirements to participate in their contest are as follows;
(1) Participant(s) must read Big Picture Media's SEO Web page pertaining to SEO Services, SEO Copywriting, and SEO Methodology;
(2) Participant(s) must send Big Picture Media up to 100-words of reader feedback commenting on Big Picture Media's SEO contest Web page;
(3) Participant(s) feedback will qualify their business or place-of-work for 1-year of complimentary SEO services.
The winning reader will acquire a service grant from Big Picture Media for 260 hours of ethical SEO services for 1-year (a $22,740 value).
Big Picture Media must receive 100,000 user feedbacks from participating readers before a winner will be chosen. Two runner-up businesses will receive over $15,000 in SEO service price reductions.
"I am very excited to donate 1-hour a day of ethical SEO services to the winner of this contest," Anthony says with enthusiasm. "It will be interesting to track the winning Web site's SEO progress over time - before and after 260 hours of complimentary SEO services.
Big Picture Media's Web designers have creatively embedded a dictionary tool-tip on their SEO contest Web page to translate SEO industry jargon and make reading comprehension easier. The dictionary tool-tip gives the reader an instant definition of SEO industry jargon in laymen's terms.
"I hope our SEO Web page will help SEO service providers and clients understand each other better. This contest is a fun demonstration of SEO creativity and user participation," said Anthony, a Google, Yahoo!, and MSN certified search engine marketer. "This is an interesting experiment for me. The moment we generate 100,000 user participants, I will be honored and thrilled to contribute 1-hour a day of ethical SEO services to the winning business."
About Big Picture Media:
Big Picture Media, llc., is a Southern California based Web 2.0 Design and Search Engine Optimization Company committed to achieving comprehensive online marketing results for their clients since 2003. For additional information about Big Picture Media, please call Anthony Ragland or visit the company's Search Engine Optimization Reader Participation Contest Web page.
###