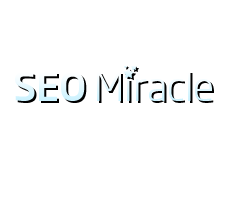 When you really think of this, next to great design is having a great content
Miami, FL (PRWEB) February 18, 2013
SEOMiracle.com recently invested more than $5,000 in the upcoming "Refer and Get Paid Monthly" project which is intended for web designers and developers, to earn extra money for their businesses. The project will also allow the same group to expand their offer on marketing and search engine optimization services, which will all be taken care of by SEOMiracle.com.
SEOMiracle.com is one of the leading SEO companies in the United States that is constantly available to its customers. At SEOMiracle.com, they go above and beyond for their clients by offering not only reliable and fast SEO services, but also a complex system which helps in reporting about the client's SEO work.
Joshua Hood, CEO and a co-founder of SEOMiracle.com, said:
"When we first started building SEOMiracle.com we had a dream that it will not only be a place to hire experts to rank your website, but to act as a meeting point for people of different interests, like web designers and developers who can now benefit from our project in many ways. What this project will basically offer is an opportunity for developers and designers to go an extra mile for their clients and help them with other aspects of their business, which is driving traffic to their website, and starting to generate sales. When you really think of this, next to great design is having a great content and all web developers and designers who take part in this project can arrange for their clients to grab the opportunity and blow away their competitors. Please check out our official website to read more about the new opportunity."
If anyone would like to visit SEO Miracle's website and find out more about the prices, or schedule an SEO consultation at no cost, go to http://www.seomiracle.com or call their office phone at 305-432-2350.