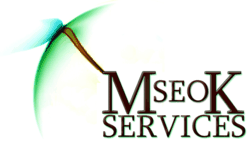 As soon as you walk out their office or put down the phone, your client will check your website. They need to be impressed within the first 15 seconds.
London, UK (PRWEB) July 29, 2011
To showcase the company's shift from consulting to service provision, MK SEO Services has unveiled a new logo and rebranded identity. The logo is simply a finger touching a plasma lamp with a single electrical arch connecting the finger with the centre of the ball. The company is drawing on the imagery of the random arching of electricity in a plasma ball until it is touched, resulting in a single charge and connection with the centre. The message is clear, internet surfers, when touching the internet will connect with you. The tag line 'Providing The Link', re-enforces this image with both encompassing the essence of search engine optimization as an internet marketing resource.
MK Web Consulting, the legacy company, has been operating successfully for 5 years but as founder and owner Mr Krackowizer explains, customers are changing. "The internet is far less of a pioneer territory. Our customers know what they want but may not have the time or detailed knowledge to implement their requirements. This is different from a decade ago when business were less sure of the upside". It seems MK SEO Services believes consultancy has made way to service provision and in certain situations where services are packaged together, customer solutions are provided. This company at least believes the current and future search engine optimization market is strong and has applied its strategic focus accordingly. With good quality websites, fast server response times and good search engine position becoming expected of business as part of an online credibility sense check, it is no surprise that companies are less inclined to ignore this aspect of marketing. "As soon as you walk out their office or put down the phone, your client will check your website. They need to be impressed within the first 15 seconds". Although search engine optimization services cost money, it's hard to put a value on being at the top of a major search engine. Although to some extent it's an intangible, companies that achieve this can reallocate or reduce their marketing budgets accordingly.
Whereas MK Web Consulting was as much a programming company as an internet consultancy, MK SEO Services is now strategically focused on providing search engine optimization support. "We found ourselves naturally migrating into a SEO company as customers came looking for this service". With search engines requiring fast response times from websites, MK SEO Services now has its servers in a London Hub data centre. They told us that average hosting companies couldn't provide the speeds, reliability or surge capacity required so they commissioned their own highly optimized web servers, which are now a default for all customers.
MK SEO Services refrained from elaborating on the other SEO techniques stating company confidentiality concerns but assured us everything is appropriate and ethical. A search engines main objective is to offer web surfers what they are looking for. We pick appropriate key words with our clients that reflect the service or product they are offering and then build on that. The company says that with this focus all their client sites have very low bounce rates. MK Services' policy is to inform the search engines of exactly what the site has to offer and by default it satisfies organic web surfers.
Organic marketing is MK SEO Services principle offering. Many online SEO companies are actually offering PPC (Pay Per Click) marketing campaigns. The difference is that you only need pay once. Some companies maximise their exposure buy targeting a wider range of key words, some paid for and some organic. As always it depends on the marketing budget but it is a strong business position to be recognised by the big search engines as the 1st port of call for chosen key words. "We offer great business credibility, when your clients find you at the top of a Search Engine".
MK SEO Services offers bespoke search engine marketing solutions for SME's in addition to paid adverting management and social networking marketing as required. Let's see if the original web consulting business can continue to grow as a search engine optimization business and if indeed we'll find MK SEO Services at the top of the search engines in 6 months time.
###