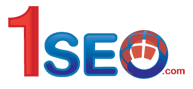 Heavy images cost both e-traffic & also lots of money. They cost money because they require both considerable storage space and bandwidth.
(PRWEB) November 18, 2012
The SEO company in Philadelphia announced its image optimization services at discounts. Optimizing images for the site is a complicated process. One has to get the perfect balance between file size and image quality. Look at any website; one will easily know that most of its load is due to images. Image optimization is done to prevent a site from becoming unnecessarily slow.
Heavy images cost both e-traffic & also lots of money. They cost money because they require both considerable storage space and bandwidth. Web hosts usually provide limited storage space and maximum data transfer allowance, heavy graphics can lead to excessive use of these resources, in which case one will have to pay extra.
Also an efficient website is one which is quick to load & provide the audience with ideal content which thus attracts more traffic compared to slow websites. If anybody happens to be running an e-commerce website, he already knows that traffic equals money, so heavy graphics will make him lose both.
With SEO Services in Philadelphia at 1SEO they, understand the need for image optimized website to provide a client with apt Image optimization solutions. His images should be in either .gif or .jpg formats (.gif works best for logos and navigation buttons, while .jpg works best for photographs). The idea is to reduce the size of graphics so that they take as few bytes as possible while retaining acceptable quality.
There are three key areas where bytes can be shaved off the graphics: bit depth (number of colors), resolution, and dimension.
Following are few benefits of 1SEO's image optimization services:
Convert to the best graphic file format (JPEG, GIF & PNG)
Minimize file size while maintaining quality
Optimize images for clarity and bandwidth/download efficiency
Speed up site load time to satisfy your customers
Increase profits and slash bandwidth costs
About SEO Company Philadelphia, 1SEO.com
1SEO.com is a quality-focused customer-centric organization that benchmarks its performance against the parameters of "customer value" and "customer satisfaction." It is involved in web designing, web development and Search engine optimization, social media optimization, pay per click management, reputation management and mobile search optimization, SEO services pa offering a wide range of end-to-end services in the web domain. With well-designed improvement strategies, 1SEO.com provides business-tactical solutions on time, within budgets, and within the estimated levels of performance. They would take their own initiative to chat about Philadelphia's finest SEO Service offerings.
Visit http://www.1seo.com or call (877) 311-7361 for more information about the SEO Plans and other services provided by 1SEO.com.