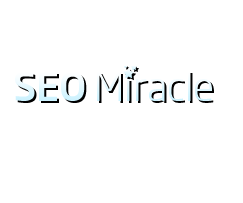 The basic rule is to know your audience
Miami Beach, FL (PRWEB) December 04, 2012
Today, the art of marketing is way more complex than it was a few years back. However, most of the basic principles still apply. Many times, small business owners and professional marketers will overlook the basic techniques that have separated successful marketing campaigns from the ones that never turn any profit. Most of the SEOMiracle.com's partners are online marketers. This is why SEO Miracle decided to talk about top 10 marketing tips of today and remind their partners to go back on using the basic marketing principles.
SEOMiracle.com is one of the leading SEO companies in the United States that is constantly available to its customers. At SEOMiracle.com, they go above and beyond for their clients by offering not only reliable and fast SEO services, but also a complex system which helps in reporting about the client's SEO work.
Joshua Hood, CEO and a co-founder of SEOMiracle.com, commented their latest tip:
"The other day, I talked to one of our SEO resellers and came to an idea to offer top 10 marketing tips that will help them to run their business more effectively. The basic rule is to know your audience. That will lead to a number of successful marketing campaigns that generate a profitable return. Also, never run a campaign without testing a product and try to never work alone because it is known that some of the most creative ideas come from working with other creative people. I have seen many marketers, and also heard from our SEO resellers, that they often fail when they sell on price alone. This really leads to lower profitability, a discounting war and bankruptcy. Anyways, our official blog is the place to visit if you want to read the other tips. Feel free to contact us if you have any questions."
If anyone would like to visit SEO Miracle's website and find out more about the prices, or schedule a free SEO consultation, go to http://www.seomiracle.com or call their office phone at 305-432-2350.