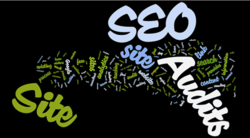 What is the purpose of your web site?
Washington, DC (PRWEB) October 03, 2012
Benson SEO, a Washington, DC search engine optimization service is now offering free initial SEO site audits during October 2012. Technical site audits are the basis for good search marketing strategy and can help a small business begin to attract the right customers to their web sites. Focusing primarily on small and mid-sized businesses, these site audits will cover site architecture and usability, link profiles, content marketing, page targeting and technical issues.
Following brief introductory conversations, Benson SEO will deliver a preliminary audit report that is free to the requesting company. All information in the report is provided without obligation and companies are encouraged to use the information as they choose.
For companies in Washington, DC, face-to-face meetings are available to facilitate communication as well as to review the contents of the SEO report. The audit report is presented in an easily understood format to alleviate the learning curve for businesses who are new to the SEO process.
SEO site audits are one of several areas of expertise for Benson SEO, who offer additional services like content marketing, web analytics implementation, paid search and social media marketing. Benson SEO encourages all companies to begin the SEO process by answering the question, "What is the purpose of your web site?". The answer to this question can often spark debate within a company, but always identifies the core goals to measure when developing an SEO strategy. Benson SEO is passionate about helping small businesses identify and achieve these goals.
To request an SEO Site Audit, visit the Benson SEO web site (http://bensonseo.com/) and fill out their contact form. Requests will be returned promptly to begin the SEO process.
Benson SEO boasts more than 10 years of online marketing experience covering small, mid and enterprise-level businesses, as well as international SEO. The past four years have been spent gaining an appreciation of the merging of PR and search marketing. Benson SEO is
founded on the earned marketing principles of SEO, Social Marketing, Content Marketing and Web Analytics. Benson SEO can help any company increase their online visibility and demonstrate the results of marketing efforts.