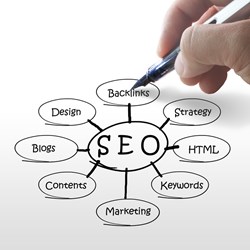 As a result, you end up with a network of high quality tier one sites… that you own and fully control.
Los Angeles, CA (PRWEB) September 18, 2013
Effective Hands Off SEO, a company that specializes in effective SEO solutions and digital marketing, has just announced that it is releasing its blog network building software to a much larger market, outside of a single forum. Called Blogseries, the private blog network software is a very useful tool for search engine optimization. Right now, for a limited time, the platform free software is available at 50 percent off the usual price.
As a spokesperson for Effective Hands Off SEO noted, the company has proven time and time again over the course of countless tests that having a blog network is the best way to ranking sites on demand. The SEO software Blogseries is designed to solve the most common complaint about blog networks—which is managing the blogs' content on all of the Wordpress sites that make up the network.
Described on the website as a "complete package to automate the content part of your blog network," the content curation tool is able to work in a huge variety of real world situations to improve search engine ranking. In addition, once Blogseries begins to manage the content of a blog network, it makes it easy for people to have a network of blog sites that allow them to have a number of quality backlinks. By creating automatic posts that sound very real and natural to both people and search engines, the SEO link building software does not leave any virtual footprints.
"For example, if you want to insert pictures or videos automatically, Blogseries can index your post and come up with keywords to look for relevant images, or, you can override that and have it look for attention grabbing images that help you get more clicks," an article on the website noted, adding that Blogseries can also interlink posts so they look as natural as possible, and find relevant posts on authority sites and link to them.
"As a result, you end up with a network of high quality tier one sites… that you own and fully control."
Anybody who would like to learn more about Blogseries is welcome to visit the Effective Hands Off SEO website at any time; there, they can read an in-depth description of the product and its many benefits. The site also features positive reviews from customers who have already used the software.
About Effective Hands Off SEO:
Effective Hands Off SEO is a brand owned by the Latvian upstart company Aitech. The company specializes in SEO solutions and digital marketing for small and medium businesses and has been building its reputation and market share for more than a year. For more information, please visit http://effectivehandsoffseo.com/blogseries/