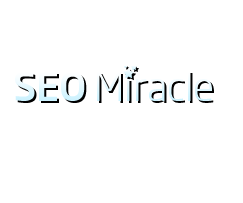 One of the major mistakes people make is checking their traffic every day
Miami Beach, FL (PRWEB) February 14, 2013
Being a website owner, or running a local business means that the time is limited and the last thing any business owner needs is to build an SEO campaign that will waste his time. Over the past few years, SEOMiracle.com has identified common issues that business owners meet on a daily basis. The company decided to present their results by organizing local seminar where they talked about different SEO tasks and habits that in most cases only waste people's time.
SEOMiracle.com is one of the leading SEO companies in the United States that is constantly available to its customers. At SEOMiracle.com, they go above and beyond for their clients by offering not only reliable and fast SEO services, but also a complex system which helps in reporting about the client's SEO work.
Joshua Hood, CEO and a co-founder of SEOMiracle.com, said:
"This seminar was all about how people's curiosity affects on time management throughout the day, and by that, we mean how people waste their time on unnecessary SEO tasks, especially if there are many professionals who can be hired to monitor the whole process. One of the major mistakes people make is checking their traffic every day, and this is why I mentioned people's curiosity. The second mistake is where people waste their time when looking to buy cheap backlink packages. I recently read about a service where a company is selling backlink packages including 10,000 backlinks for $10, which is a pure waste of time, considering that the service is an alert for black-hat techniques. There are many more cases we talked about during the seminar which can be read in the transcript on our official website."
If anyone would like to visit SEO Miracle's website and find out more about the prices, or schedule an SEO consultation at no cost, go to http://www.seomiracle.com or call their office phone at 305-432-2350.