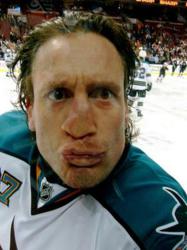 San Diego, CA (PRWEB) January 31, 2012
San Diego SEM and San Diego SEO Agency Market Target announced today a new suite of services targeted at SEO in San Diego customers. Obtaining high search rankings on search engines such as Google, Yahoo and Bing have become critical for businesses that want to succeed on the Internet. If a business is not able to be found for the right keywords on search engines, it might as well not exist on the Internet.
Market Target is now offering an updated ranking monitor that enables businesses to check their positions on Google, Yahoo and Bing. The position reports are updated automatically and they also help users to improve their positions. The new ranking monitor offered by Market Target provides actionable items that help businesses to improve their search engine positions organically. As an example users can view ranking opportunities that enable them to increase the number of website visitors. The potential traffic increase is displayed as well as an easy way to improve the rankings of the selected web page. Clients are also able to see changes on a daily basis, and a corresponding number next to the number of places dropped or gained. This feature enables businesses to quickly detect potential ranking problems.
About MarketTarget
Since 2009, MarketTarget has been a leading provider of Search Engine Optimization, Search Engine Marketing and SEO Training Services. As a full service San Diego SEO services firm, MarketTarget also offers full service web marketing, SEO consulting services and custom SEO training options specifically tailored for small businesses. What sets Market Target apart from the competition is a mixture of Results, Communication, Pricing and Service. Our team of SEO Consulting Experts is focused on delivering SEO Services for San Diego, Los Angeles, Phoenix, San Francisco and Las Vegas. To learn more about what Market Target can do for you, please call 877-828-0196, email us marketing(at)markettarget(dot)com or visit our website at http://www.markettarget.com
Market Target has offices in the following locations;
Market Target Carlsbad
1902 Wright Place Suite 200
Carlsbad, California 92008
(877)828-0196
Market Target San Diego
445 Eastgate Mall Suite 200
San Diego, California 92121
(858)433-8659
Market Target New York
590 Madisson Avenue
New York City, New York 10022
(212)256-9141
###