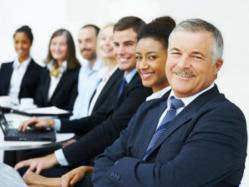 San Diego, CA (PRWEB) January 13, 2012
Market Target, a leading provider of SEO Training San Diego, San Diego SEO Services and SEO Services San Diego announced its Small Business SEO training package is being offered again for 2012 in the San Diego area.
This course was developed in response to reaction from many small business owners and self employed individuals when David Wiedmaier, the President of Market Target, would attend business networking events and describe the academy's courses. Market Target is considered a leading San Diego SEM company.
Because most small business owners can't be away from their business for more than a day, as much as they may want more training on anything that will give their business more visibility, particularly online, this SEO training option is appealing.
"This is a slimmed down version of our popular two day basic SEO workshop that gives anyone all the basic skills to begin optimizing their websites. What is not included are the group exercises, which while are very valuable, can be skipped," according to Wiedmaier.
"I had good success offering this compacted SEO course in 2011. Self employed people and small business owners have a very hard time breaking away from their work for more than one day. This way, they get basic, organic SEO skills and knowledge that they can put to use immediately," continues Wiedmaier.
Market Target's small business SEO training is available both on demand and is regularly scheduled throughout 2012. Wiedmaier stated, "I have a lot of flexibility in offering this one day course. I can do one on one training sessions with clients, or I can throw out a date and location, and post it widely on the internet. Either way, it's a win-win for the business owners in the Southern California area."
Attendees can choose to receive their training on site at their location or in training facilities throughout Southern California.
"Whatever I can do to make it easy to deliver the training is what I tell folks. My goal is schedule their training as quickly as possible, with minimal disruption and impact on their schedule." said Wiedmaier.
Market Target delivers the training face to face. There is lecture combined with interactive exercises to allow for practice time. Attendees may also get a complimentary website analysis at the end of the day to pinpoint problem areas to be optimized immediately upon completion of the course.
Among the topics covered during the day long SEO training is keyword research, writing optimized content, optimizing sites for local and mobile search as well as linking strategies and more. "It's a busy day. I want to give business owners their moneys' worth, and everything they learn, they can start applying the next day," Wiedmaier stated.
Any business owner with a website that isn't getting enough visibility or showing up high in search results can benefit from attending this one day small business SEO training course. By applying SEO processes and techniques to their websites, they can increase the amount of traffic to their site and get the target market their business offerings appeal to, which will improve conversion rates.
Attendees should bring a laptop to class that is capable of accessing the internet, as well as access to either their content management system or web creation software, since there will be an opportunity to quickly practice their new SEO skills and knowledge.
About MarketTarget
Since 2009, MarketTarget has been a leading provider of Search Engine Optimization, Search Engine Marketing and SEO Training Services. As a full service San Diego SEO services firm, MarketTarget also offers full service web marketing, SEO consulting services and custom SEO training options specifically tailored for small businesses. What sets Market Target apart from the competition is a mixture of Results, Communication, Pricing and Service. Our team of SEO Consulting Experts is focused on delivering SEO Services for San Diego, Los Angeles, Phoenix, San Francisco and Las Vegas. To learn more about what Market Target can do for you, please call 877-828-0196, email us marketing(at)markettarget(dot)com or visit our website at http://www.markettarget.com
Market Target has offices in the following locations;
Market Target Carlsbad
1902 Wright Place Suite 200
Carlsbad, California 92008
877.828.0196
Market Target San Diego
445 Eastgate Mall Suite 200
San Diego, California 92121
858.433.8659
Market Target New York
590 Madisson Avenue
New York City, New York 10022
212.256.9141
###