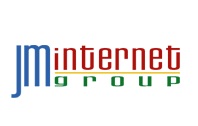 SEO is a critical tactic for Small Businesses; hence our SEO Course.
Chicago, IL (PRWEB) August 26, 2012
The JM Internet Group (web: jm-seo.org), a provider of a top-rated SEO course, is proud to announce the release of its Fall SEO course schedule, including its popular free introductory SEO course - the Top Ten Free SEO Tools. The 7-session online SEO course is slated to begin in full on October 12th and focuses specifically on the needs of small business. Inquiries can be directed to Tel. 510-713-2150. The highly recommended 'Top Ten Free Tools for SEO' webinar, which is offered as a free introductory webinar, begins the SEO course and provides a concise and useful overview of the SEO tools necessary to propel websites to the top of Google and Bing.
"This 7-session SEO course was designed with busy small business marketing professionals in mind," said Jason McDonald, Director of the JM Internet Group. "Our SEO course teaches the most fundamental SEO basics required for any website aiming to be number one on Google searches. There isn't another SEO course like it!"
For more information on the SEO course, including the free top SEO tools introduction, go to -

SEO Course Agenda
Top Ten: Top Ten Free Tools for SEO / Search Engine Optimization
Keywords: How to Generate Great Keywords for Great Google Rank
Page Tags - Quick Boost - Use Page Tags to Improve your Google Rank
Link Strategies: The Who, What, Where, When and How of Getting Good Links for SEO
News: News You Can Use - Using News as an SEO Opportunity -
Google Rank: Monitoring Your Google Rank, and Leveraging it for SEO and PPC
Website Structure: Creating the Best Topology for Google Rank
Metrics: Tools for Measuring Your Website SEO and Performance
The Value of An SEO Course
Getting to the top of Google is a key marketing objective for most businesses and marketers. That's what Search Engine Optimization, or "SEO," is all about. The company's online SEO courses offer hands-on, step-by-step instructions on how to get to the top of Google for businesses and marketers. Most companies do not realize the basic steps to successful SEO, such as 1) identifying high volume, high value keywords, 2) placing these keywords in the appropriate page tag and web structure positions, and 3) building links and social mentions.
The SEO Course by the JM Internet Group explains both 'on page' and 'off page' techniques in seven online sessions. In addition to the top-rated SEO course, the company provides courses in Google AdWords and Social Media Marketing.
About JM Internet Group
The JM Internet Group provides SEO, Social Media Marketing, and Google AdWords training and courses for busy marketers and businesspeople. Online search engine optimization training helps explain keywords, page tags, link building strategies and other techniques needed to climb to the top of search engine rankings for Google, Yahoo, and Bing. The teaching methodology is hands on, with live examples and discussions, taught from the convenience of each student's computer.
Contact:
JM Internet Group, Media Relations
Web. http://www.jm-seo.org/
Email. jm(dot)internetgroup(at)gmail(dot)com
Tel. +1-510-713-2150