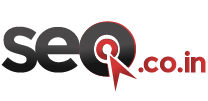 San Francisco, CA (PRWEB) February 07, 2013
This month, SEO.co.in, the leading internet & web marketing service provider is launching a heavily discounted and dedicated SEO package for all its existing and new customers to win their hearts and at the same time build upon its own brand value. The company is all set to announce dedicated site optimization packages this February and this could well be the turning point in creating a business turnaround in the Indian and global market. News is pouring in that the company is going to introduce the platinum, gold, silver and bronze packages for its customers and clients. It has been confirmed from an insider source who happens to be a part of the management team of SEO.co.in. So February happens to be an eventful month in the search engine optimization calendar as there are a couple of "SEO Meet Up's" all slated for the month of February. One of them is to be held in Oakland, CA and the other in San Francisco, CA. The subject / theme of these summits would be Google Analytics Tool and SEO Gadgets respectively. So taking a clue from this emerging market and business scenario, companies in India are gearing up accordingly to satisfy customers.
Indian companies are facing stiff competition from IT firms in Europe and Philippines who are equally up to the task. So being a software solutions powerhouse, India too has been observing the changes very carefully and gearing up effectively for making their presence felt through their quality work. SEO.co.in is no exception and this is very evident from the recent product and service launches that it has undertaken to stay ahead in the competition. The discounts they are offering on their dedicated SEO packages this month is yet another milestone in the urge of becoming the best SEO company in India. If company sources are to be believed, the dedicated SEO packages starts from $ 995 for hiring 1 employee to $ 4000 for hiring 5 employees. It plans to offer a flat 15% discount when someone is opting for 3 dedicated seo projects. According to the company management this was in the pipeline for some time now but very soon it is going to unveil the discounts and this will be announced somewhere in the middle of this month.
The dedicated SEO package chart is as follows : (Courtesy SEO.co.in)
If you go for hiring the dedicated service 1 Employee the cost would come down to a low of - $ 995
For Hiring the dedicated service of 2 Employees your cost would be- $ 1800
For Hiring 3 Employees the cost incurred is- $ 2500
For Hiring 4 Employees your cost would be - $ 3250
And for Hiring 5 Employees the cost comes to - $ 4000
Therefore, if we believe in the credible reports which is flowing in, SEO.co.in is all set to rule and dominate the search engine optimization world in India through its guaranteed and cost effective online marketing services. It is mostly the small and medium sized enterprises which is waiting in anticipation for the much awaited dedicated services launch. Companies in India are trying all out to woo their customers through such mega event launch where they showcase any new optimization strategies, services or application launch to business clients. Due to the prevailing economic scenario and recession, small organizations are doing all their bit and making the last ditch effort to make their online presence felt and be visible over the web, especially on Google. So special SEO services is the only answer for attaining your business promotion goals and what better it can be, if you get to hire a company like SEO.co.in which is showering in discounts and offers for all its customers.
About the Company
SEO.co.in is one of the leading digital marketing solutions provider in India that provides state of the art web based marketing solutions in the field of SEO & SMO to all types of industries. This company has been operating in India with its headquarters in Kolkata since 2005. It has a large resource of trained web analysts and web developers who have mastered the art of SEO and website design respectively. For more than 8 years now it has been offering tailor made and customized internet marketing and web promotion solutions to a vast array of business clients. It has thus earned the distinction of being the most user friendly and cost effective SEO service providers in the whole of India through its on-time and value based marketing solutions.