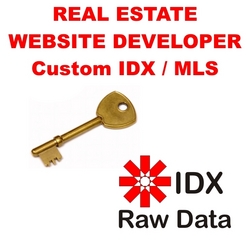 Affordable SEO - Get more bang for your buck.
Fort Lauderdale, FL (PRWEB) July 12, 2010
Top Ten Website Marketing is a South Florida Internet marketing company now offering affordable search engine optimization (SEO) for small business owner's needs. Search engine optimization (SEO) is a crucial part of internet marketing to achieve the goals of each business. Using the techniques of search engine optimization (SEO) small business can compete with larger corporations on the internet. Most of today's websites are not search engine friendly and do not have the proper structure for a good page rank. One of the first steps of SEO is to analyze the website structure and make any changes to the structure that is needed. Another very important part of search engine marketing is inbound or one way links. Legitimate inbound links are very time consuming but will be rewarding in your page rank. There are some basic SEO techniques that anyone with HTML knowledge can do but to get quality traffic to a website there is a lot more work involved. The world of search engine optimization changes every day, what is good today in SEO might not be good tomorrow so it is best for the business owner to do what they do best and leave SEO to a professional. Google search engines has around 65 percent of the search engine traffic and takes into account around 200 factors when deciding how important a webpage is to particular key word / key phrase.
Pete and Tina Pekofsky owner of Top Ten Website Marketing were the owners of a well known nightclub in South Beach for over 10 years before they sold it back in 2006. With their experience in online marketing from their long running nightclub, they were approached by some friends to help them with their businesses. Not before long, through recommendations, other people were calling them for their internet marketing skills and now 4 years later they have a successful business in the marketing industry built from recommendations. For a free website, website analysis or more info you can contact http://www.top-ten-website-marketing.com
Contact: Pete Pekofsky Top Ten Website Marketing
305-970-5699
http://www.top-ten-website-marketing.com
# # #