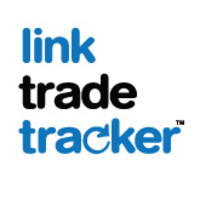 It is imperative for website owners to track links to and from their site to track who they are linking with and prevent dead, missing, or otherwise unreachable links that may result in negative actions from a search engine.
Beverly Hills, CA (PRWEB) October 21, 2010
Link building is a rewarding method for increasing a website's search engine visibility, and developing a carefully monitored link building campaign should be included in your site's marketing strategy. LinkTradeTracker.com has announced a new tool for monitoring links, key factors and link building. Webmasters, website owners and search engine pros can use the service for free.
It is important to note that monitoring the links you acquire is necessary. The "I link to you and you link to me" trade may still benefit sites that are truly related, though it does not hold the SEO (search engine optimization) "juice" it once did. Search engines algorithms continuously improve and are focusing more on one way links from quality sites while penalizing for links appearing to be bought or artificially created. The engines also penalize for dead or excessive links, or if they detect a large number of new links.
The SEO community has responded with link building tools and monitoring services. Paid link building services have proven to be effective however monitoring them is a must. Hiring a service may initially increase site rank, only to suffer if the search engines detect large number of new links or suspect your using a link building service. It is imperative for a website to track links in/out of their site to watch for potentially negative actions by a service. Enter the Linktradetracker.com tool that automates the monitoring process.
Social media can play a part in your link campaign. Links from LinkedIn, Twitter, Facebook, and YouTube will not boost you to the top but they can contribute to the campaign.
Black hat link building is evolving as well. Some webmasters are willing to risk sites being penalized for the reward of getting temporary higher ranking. A common trick is to comment spam blogs and forums. Commenting on sites using seemingly related keyword spam such as, "Great article! I have been looking for the answer to [keyword spam]" and including a link. Engines frown upon this type of link building and will penalize a site.
One of the least considered issues lies with unmonitored links returning 404 errors. These are seen as dead links by the search engines. Your sites trustworthiness is affected if a link changes or moves, or if the target domain expires or has hosting issues. The importance of knowing that your inbound and outbound links are valid cannot be overlooked. Link Trade Tracker automatically verifies and notifies you of link status changes.
The secrets to effective link building are:
Find quality links from related sites and then track and verify your links constantly!
About The Author : Link Trade Tracker is a web based link exchange tracking service allowing webmasters keep track of their link exchanges and automatically monitor key factors such as link existence, page rank, anchor and description text. Link Trade Tracker also offers a means for webmasters to find similar quality sites to build incoming links. Visit http://www.linktradetracker.com to create a free account.
# # #