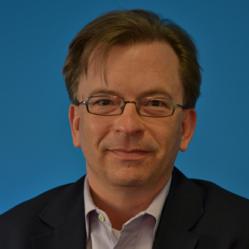 Businesses need to take advantage of huge opportunities available to them to help grow and improve their bottom line.
Cincinnati, OH (PRWEB) January 16, 2013
Search engine optimization firm Purple Trout, LLC has announced an upcoming webinar that will take place on January 29, 2013 at 2pm-3pm EST. In this webinar, Steve Phillips, President and Founder of Purple Trout, LLC, will offer 10 valuable tips your company can implement to improve your bottom line in 2013.
Specifically, the one-hour webinar will teach businesses how to reset their online strategies to increase sales, leads and traffic. Some topics to be covered include how to create an effective online marketing strategy, how to expand your social media efforts, how to study Google Analytics to find traffic opportunities, and more.
This webinar will be presented in a simple, easy-to-understand, non-"geek" format (with no sales pitch). Registration is required to attend this online event.
"Businesses need to take advantage of huge opportunities available to them to help them grow and improve their bottom line," said Phillips.
"It's no longer about where you're ranked in Google and other search engines," Phillips explained. "It's about pulling together all online resources, increasing participation and engagement, sharing content, and making conversions."
Space is limited, so sign up early.
For more information, contact Purple Trout, LLC at (866) 837-7095 or visit http://www.purpletrout.com.
About Purple Trout, LLC
Purple Trout, LLC is a Cincinnati, Ohio-based search engine optimization and marketing firm with a unique, proven approach to SEO. President, founder, and CEO Steve Phillips is Purple Trout's driving SEO force with nine years of search engine optimization experience. Former corporate trainer, 12-year sports journalist, and SEO team lead, Steve focuses on educating all clients on the art and science of achieving momentum in the constantly changing realm of search, and the expanding digital media marketing industry. To learn more about Purple Trout or to schedule a free, no-obligation SEO analysis of your website, visit purpletrout.com or call 1-866-837-7095.