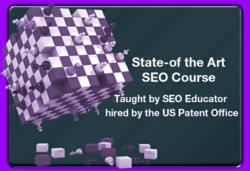 "...this is three days of instruction that will truly impact your company's future by giving you a clear understanding and the mathematical tools for greater web visibility..."Amy Munice, President of ALM Communications
Research Triangle Park, NC (PRWEB) April 25, 2012
"All About Natural and Unnatural Link Building" and "Essentials of Conversion Rate Optimization" are two no-cost bonus sessions available to attendees of the next advanced web competitive analysis three-day course being held by the advisor to the US Patent Officers in charge of search engine-related patents and advisor to many leading Fortune 500 Internet Retailers.
To receive the no-cost bonus sessions, attendees should mention "Global B2B Communications" to the world-renowned instructor, Michael Marshall, upon arrival at the course and/or register for the course on the Global B2B Communications site– http://www.globalb2bcommunications.com/web-marketing-courses/advanced-seo-competitive-web-analysis/
The course will be held in Raleigh, North Carolina area from May 30- June 1.
In addition to discussion of unnatural vs. natural link building and optimizing conversions, the class syllabi includes: primer of web competitive analysis techniques; how to identify major on-page and off-page factors impacting your site's visibility in its unique competitive landscape on the web; superior mathematical tools to identify best window of opportunity keywords and related business intelligence for other customer communications; demonstration of web content that overcomes personalized search algorithmic barriers to site visibility; understanding circa 2012 search engines and social signals; reference materials (articles, books, documents, etc.) for further study.
Amy Munice, President of ALM Communications and founder of the Global B2B Communications LinkedIn group that is dedicated to helping B2B global marketers and the editors of technical trade publications that serve them better understand technology trends impacting global marketing comments, "Every week I find myself talking to someone that harbors the misunderstanding that someone selling shoes on the web has the same challenge as someone selling scientific software. To be even more blunt, I have talked to more SEO and web professionals than I can count. Michael Marshall is the one person whom I personally trust to always convey up-to-date information about online marketing."
Munice continues, "It is truly a thrill to work with companies that really have an understanding of all things web. By my lights, this is three days of instruction that will truly impact your company's future by giving you a clear understanding and the mathematical tools for greater web visibility. Any global B2B marketer that attends this course goes straight to the top of my list of most desired clientele. We are a boutique global marketing PR agency and we love working with companies who know what it takes for web success."
For more information on the two no-cost bonus sessions or more information on the complete course syllabi please contact Amy Munice, ALM Communications, +773-862-6800, alm(at)almcommunications.com or contact her via Linked In—profile "Amy Munice".
About ALM Communications and Global B2B Communications on LinkedIn
ALM Communications Inc. has provided guaranteed global marketing PR services for nearly 25 years, with a special niche in engineering, science and technology-based clientele. ALM is also the world's first and only global marketing PR agency to fully integrate state-of-the-art artificial intelligence tools originally designed for web competitive analysis into all its work. For a no-cost consultation on how ALM can help your company meet its marketing needs contact ALM founder and President, Amy Munice, alm(at)almcommunications(dot)com, +773-862-6800