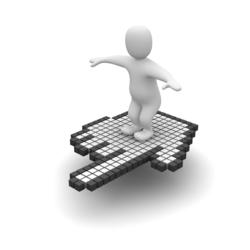 The difference between yourself and the previous bunch we had is amazing. We certainly will be recommending you to anyone else we know after your quality of work and service!
PETERSFIELD, HAMPSHIRE (PRWEB UK) 30 March 2012
SCL provide website consulting services for small to medium businesses in the Petersfield and Hampshire area (United Kingdom).
They specialise in SEO in Petersfield and have already helped various local business improve their websites to make them more visible, as well as make them better at converting customers. They don't appear to be one of the SEO providers that are all smoke and mirrors, rather being clear and upfront about what they can do, and how they can do it. The principle consultant at SCL has many years of experience following the growth of the web, the evolution of website design and the ever moving and exciting world of SEO. Following a successful first 9 months of operation, they are now looking to expand and are offering website SEO reviews to all local business owners on a first come first served basis. There doesn't seem to be any catches, instead just a desire to help local business thrive and prosper, as well as forge long term relationships with those business that are keen to go a step further. For those needing SEO in Hampshire, this looks like an opportunity not to be missed.
ABOUT STAFFERTON CONSULTING LIMITED
Stafferton Consulting Limited are a small UK based company passionate about online marketing in all its forms and in website design that simply works in today's information overload environment. They provide web presence consultancy services covering SEO, Web Analytics, Social Media marketing as well as Web Design from their base in Petersfield.