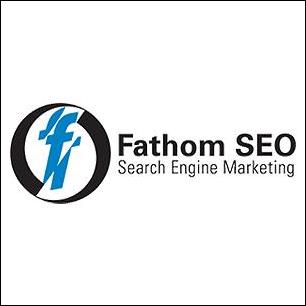 Is Search Engine Optimization Worth It? SEO and the ROI Debacle
Cleveland, OH (PRWEB) December 14, 2006
The growing natural search engine optimization industry has enormous potential, but major obstacles include lingering credibility issues, labor shortages, tactical ignorance and limited ROI accountability, according to a new white paper.
"Is Search Engine Optimization Worth It? SEO and the ROI Debacle," a complimentary report from Fathom SEO, explores the industry and why companies fail to initiate or implement sound strategies.
Get the report here:
http://www.fathomseo.com/forms/seoroi.asp
"Studies show that SEO spending is on the rise, but it may mean that marketers are trying out search engine optimization – not necessarily succeeding at it," said Mike Murray, Fathom SEO's vice president of search engine marketing. "Many companies attempt SEO, but clearly they're falling short in the rankings game and the traffic that comes with strong visibility."
The industry is more than 12 years old, but some companies still haven't launched their first SEO campaign. Those who are engaged don't keep up with the program or miss vital sections of their websites because SEO is viewed as a part-time effort, according to data compiled for the report.
"It's tough for ROI to emerge as a top priority if the practice of SEO is seen as a one time event or something some marketer or webmaster gets to when they have a chance," Murray said. "Quite frankly, search engine optimization can go only so far when design flaws ooze out of websites and conversion opportunities are missing or buried. Businesses will prevail if they're open to change."
The white paper includes:
ROI considerations
Reasons why some websites have success with hardly any SEO
B2B and B2C behavior trends
SEO conversion patterns
Common ways companies doom their own programs
Misguided methods used by some search engine optimization consultants
Industry growth
The report encourages companies to look at how they compare to the competition for reasonable search terms on major search engines. "At some point, they need to decide how much it matters if they're not at the top," Murray said.
Murray, a nationally recognized speaker, is available to discuss the guide, search engine marketing tactics and related trends. He can be reached by email or at 216.369.2220 ext. 111.
A video segment is available here:
http://www.fathomseo.com/searchengineoptimization-segment.asp
Fathom SEO is a market-leading firm dedicated to Search Engine Marketing (SEM), with an emphasis on natural Search Engine Optimization (SEO). Fathom SEO provides link building, pay-per-click (PPC) bid management, web analytics, and custom and integrated permission-based marketing services. Clients include Eaton Corp., the Cleveland Clinic, FedEx Custom Critical, Sauder and Bissell.
# # #