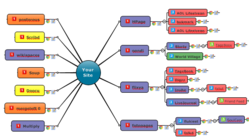 Search engine optimization without the right strategy is like playing golf and only hitting from the tee.
Stamford, CT (PRWEB) September 14, 2011
Incoming PR, the search engine optimization (SEO) company for businesses, has announced the launch of a new SEO link building strategy for its clients.
The SEO company is offering a unique strategy to bring impressive traffic increases for its clients' websites through a variety of tactics to create unique, keyword-focused content. This content is then distributed to the proper channels for optimal SEO results.
"This brand-new way of looking at search engine optimization really takes advantage of the importance of strategizing with content," said Greg Netland, founder of Incoming PR. "SEO without strategy is like playing golf and only hitting from the tee. It takes more than just luck to be successful."
Incoming PR works with clients to establish measurable goals like more sales, more leads and more targeted traffic. The firm then develops a long-term strategy to meet those goals through a variety of channels, while updating content as needed.
As part of its strategy, Incoming PR uses Web 2.0 properties, social bookmarks, micro-blogs, article sites, document sharing sites, private blogs and more to incorporate different links and drive traffic by building credibility. The company's innovative search engine optimization strategies produce fast, measurable results in top search engine listings.
"Our four-tier link structure is a huge part of this method's success," Netland said. "The first tier sites link directly to the customer's website, with the remaining tiers linking to each other linearly to create a network of authoritative content. Clients who have experienced the results of this method have been thrilled with the outcome."
In addition to offering quality results every month by encouraging organic search traffic, Incoming PR uses 100 percent white hat techniques. For more information and to experience the technology first hand, visit IncomingPR.com.
###