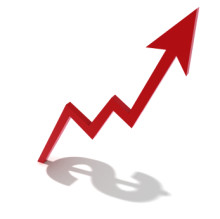 Not everyone types in the same thing...
St. Louis, MO (PRWEB) December 12, 2011
Gone are the days when a yellow pages ad could bring more customers than you could handle. The Internet has changed the playing field – and many small business owners are stuck wondering what to do. A local search engine optimization company called WhereIsMyBusiness is helping change that with a series of seminars throughout 2012.
The first event, on January 26, focuses entirely on helping business owners in the Saint Louis area pick out the right words (called keywords) that will bring their sites more traffic. The better keyword-optimized their websites are, the better they rank in the major search engines like Google – which leads to more customers in the upcoming year.
"Not everyone types in the same thing," comments Will Hanke, the St. Louis SEO expert that teaches the events. "It's important for business owners to know that there are a lot of different things someone may type into Google to find them. They need to be aware and target those phrases to get more traffic."
This isn't the first time Hanke has put on a seminar like this. Since 2004 he has been helping local business owners optimize their way to the top of Google, Yahoo! and Bing. He teaches monthly SEO classes on everything from analytics to Places, Google's local business and map system.
"These seminars are interactive and hands-on. Many small business owners bring their laptops and have improved their website before they even leave that evening," says Hanke.
There are less than 30 tickets remaining.
When: Thursday January 26, 2011
Time: 6:30pm-9:00pm
Where: Staybridge Suites 1855 Craigshire, St Louis MO
Cost: $10
Who Should Attend: Business owners, managers, executives and web designers
Seminar Information: http://www.whereismybusiness.com/jan2012meetup/
###