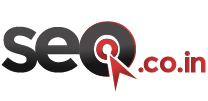 San Fransisco, CA (PRWEB) August 08, 2013
India's leading SEO company is offering a flat 15% discount on all its digital marketing packages upto 15th August to celebrate India's independence day. This was announced by the COO of the company in the presence of distinguished guests from the SEO fraternity, media persons and customers. The company plans to expand its existing customer base by launching such mouth watering internet marketing services. According to the company management, this flat 15% discount will help SEO.co.in to rope in additional customers this financial year. The IT and ITES industry is going through a rough patch and such innovative search engine optimization packages act as catalysts to boost sales figure and revenue. The company management announced this mega discount plan at its company headquarters in Kolkata, India.
The top management of SEO Company India plans to introduce more such discount packages in the days to come and this was very much evident from the speech of the COO. He made it very clear that SEO.co.in would bring in more such attractive offers for the benefit of its customers. This flat 15% discount is only for the month of August as it coincides with India's Independence Day. By offering this discount on all its search engine optimization services it plans to win the heart of its existing and new customers. When asked about the current market situation and industry trends, the management of SEO Company clearly stated that it is studying the overall industry scenario and thereafter going about tailoring internet marketing strategies. The COO announced this special discount offer on the occasion of its 10th anniversary in the presence of its distinguished clients and shareholders. The company plans to expand in a big way by ramping up its project delivery center in India in its effort of meeting its current project delivery demand.
SEO India Company is all set to become one of the top 5 SEO firms in India through its value based and result oriented search engine optimization packages that it is offering to its clients all over the world. The management of SEO.co.in clearly stated that it is continuously working towards its goal of becoming the number one internet marketing company in India. It plans to recruit experienced SEO professionals this fiscal to deliver mega search engine optimization projects on time and with desired results. The company is all set to provide such attractive discount plans to its customers who were long waiting for such cost effective internet marketing services. So this August happens to be a happening month for SEO Company India which is all set to win the hearts of its customers through the best SEO packages.
About the Company
SEO.co.in is the premier internet marketing company offering a variety of SEO services to its customers located in India and across the world. It specializes in all types of digital marketing and web promotion services through its team of trained web analysts who possess years of industry experience in this niche domain.