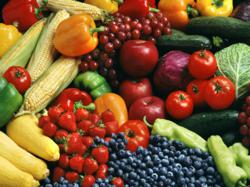 it is now more important than ever for organizations to use their websites to stay on top of their organic search results
Stamford, Conn. (PRWEB) November 16, 2011
With Google's recent release of its new "Fresh" algorithm update, organizations must update their search engine optimization tactics. Incoming PR, a SEO firm for businesses large and small, is providing its analysis of these changes, courtesy of its founder, Search Engine Optimization expert Greg Netland.
According to Netland, the Google Fresh changes will mean that websites that operate in niche areas will need to place a larger focus on new and relevant content in order to see significant improvements in their search rankings.
"With these new changes, it is now more important than ever for organizations to use their websites to stay on top of their organic search results," said Netland. "If they do, they have more opportunities than ever to drive thousands of interested visitors to their websites."
On November 3, Google announced that it had reconfigured its search ranking algorithm in an effort to push more relevant and up-to-date results to the top of search rankings. The change is having an effect on about 35 percent of web searches, and more emphasis has been placed on fresh and engaging content.
While creating new and valuable content can be difficult, Netland says, there are also opportunities to drive more organic traffic than ever before. He suggests the use of a number of different types of content to achieve this goal, including recent events or hot topics, regularly occurring events and frequent updates.
"Now is the time to revamp your website content," said Netland. "The degree to which this is possible may vary on a case-by-case basis, but your content should be based on how much fresh content your competitors produce, the amount of material you have to work with in your industry and, of course, your organization's capacity to take on what can be a big task."
Incoming PR offers a strategic approach to gaining fast, measurable results for its clients. With its unique search engine optimization build strategies, its clients see increased organic search traffic to their websites with tactics that create unique, keyword-focused content. To learn more, visit http://www.incomingpr.com.
###