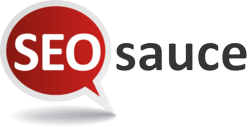 SEO Company gets great SEO Results Even without a Website
Manchester, UK (PRWEB UK) 13 February 2013
The team behind SEOSauce have got a combined 37 years experience in getting great SEO results for its clients. The MD Damian Qualter is launching officially launching the new digital agency in the new few weeks.
"Things have been so hectic for us over the last few months we haven't even had chance to finish the SEOSauce website yet. We have been too busy working on clients sites and getting them great SEO results" Qualter states " I know it sounds kind of weird that a digital agency hasn't got its own web site but we have always tried to overcome challenges. We decided to rebrand from SEOTastic late last year as we felt the brand was not really in keeping with what we offered as a company any more. We have grown significantly over the last 18 months and now it was time to change. The new site has not really been a priority as over 80% of our business is made by referral from existing clients."
Damian Qualter has launched several successful brands online over the last 10 years several being in the investment property field as well as some online training courses which they are rolling out in the spring. "We are finding that clients are falling into two distinct categories – those who want hands off SEO Service and those who prefer to learn about Search Engine Optimisation for themselves. So we decided to offer people the choice. Sometimes smaller companies simply don't have the budget to outsource and SEO Company to do the work for them. We found that about 80% of online inquiries we get we can't help as they simply don't have the available spend."
Qualter states that the new website will be launching within the next 4 weeks.
"The new website will offer additional services that we previously didn't offer. These will include SEO Copywriting, SEO Consultancy, and SEO Training, wed design and will also offer PPC management by the summer. We want to broaden our horizons to be a "One stop Shop" and offer a complete range of services for our clients in the future. Previously we focused solely on SEO. We want to change that in the future."
The company is looking to recruit new staff over the coming months to add to its existing team.
"We are also going to open a new SEO division that caters for smaller businesses with a lower budget and are looking for local SEO rather than a full blown SEO service. Normally our minimum monthly fee is a minimum of £500 per month but we intend lowering this to around £300 per month for smaller businesses. I know how frustrating it can be for smaller companies getting started and building their own online presence. Cash-flow is king in the early days and we want to grow along with our clients."
"We have some great ideas for the future and want to become one of the UK's leading digital brands."