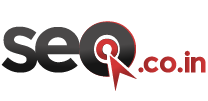 The internet and the web has changed a lot with focus now completely diverted on social media and social networking sites who has the largest followers and subscribers.
Los Angeles, California (PRWEB) January 31, 2013
In the current times, conventional marketing tactics has lost its charm and given way to electronic forms of marketing. To be much more specific, it can be said that business promotion has been digitized and it is internet or online marketing which calls the shots. On the eve of India's Republic Day (26th January), SEO.co.in has launched a gamut of advanced search engine optimization strategies in a very big way for all its clients. For a long time now, its professionals and analysts have been gearing up for the mega launch event which was scheduled on the 26th of January to satisfy all its existing and new customers. The decks had been prepared well in advance and the present CEO & Founder of SEO.co.in have been personally supervising the entire launch event by giving the finishing touches and looking into every last minute details. Preparations were in full swing and a host of dignitaries and business conglomerates were being invited to be a part of this mega occasion. So this week marks the introduction of the most advanced SEO strategy launch and which will be closely watched by web marketing experts and various industry players in this particular domain. It has been working in this field for a couple of years now and has come up with the best online marketing skills on the SMO platform which has the power to revolutionize the internet marketing world.
Keeping this trend in mind various e-commerce solutions provider worldwide have focused their attention on providing customers, tailor made marketing solutions on the web based platform. SEO.co.in is no exception and it has been on its toes by providing cost effective and cutting edge business promotion solutions to its customers for 8 glorious years now. This Republic Day also marks the launch of various promotional offers and discounts for clients to make them happy and satisfied. The web has witnessed a lot of changes and improvements over the years and so also companies have adapted themselves accordingly by incorporating the positive trends and changes. Today a business can be given an overnight hype and promotion through the various advanced SEO tactics and online reputation management methods. A company like SEO.co.in has completely transformed the way and set standards for other web marketing companies who operate on similar platforms by unveiling the latest web promotional tactics and this was made public to customers on January 26th, 2013.
Recently this renowned organization celebrated its 8th birthday on January 17th, 2013 and it is on this auspicious day it offered all its new clients a flat 20% discount on all its SEO & SMO services. In India this particular company has benchmarked certain proven web marketing tactics and this acted as a trail for other companies to emulate and practice. With its huge skill reserve and proven expertise is has created a mega brand presence among the top SEO company in India. This reputation has helped SEO.co.in to rope in a lot of new clients and it has proven its worth by showing exceptional results on the ground. It is this confidence that has helped this organization to give a flat 20% discount on all its marketing services and also an 'Unconditional 100% Money Back Guarantee' if any of its activity failed to generate results in a specified time. This has been the USP of this premier online branding company. They have been constantly upgrading their skills to the highest levels and rubbing shoulders with the best SEO players in the world. So without a doubt this company has been the first choice among customers not just in India but all over the world. Today this company follows a very simple motto and that is "customers first with a lot of trust" and this has been the driving force and catalyst in earning increased business and revenues.
The internet and the web has changed a lot with focus now completely diverted on social media and social networking sites who has the largest followers and subscribers. Therefore, web marketing and SEO firms have geared themselves accordingly by providing business clients promotion services through these SMO platforms. Google Plus, Facebook, Twitter, Pinterest, Youtube etc. are some of the most powerful advertising media available to all and these have been very smartly utilized by companies like SEO.co.in. It has helped in enhancing the customer satisfaction graph to a great extent as this has helped numerous entities to secure a solid presence over the web and thereby attract more online visitors and customers. So in a nutshell it can be said that SEO and internet marketing companies in India have been doing an exceptional job to help other entities secure the deserved place on search engines like Google & Yahoo and thus bolster their revenue generation potential at a very affordable cost. So hold your breath as SEO.co.in unveils its range of high end SMO and search engine optimization services on the 26th of January, 2013.
About the Company
SEO.co.in is a well known SEO and digital marketing organization providing customized web based advertising solutions to customers from all over the world. Through it web processing office located in India, it provides a gamut of cost effective search engine optimization and social media optimization (SMO) services to clients across all industry verticals. It has a huge reserve of web analysts and IT professionals who are experts in the area website optimization and site analysis. Through its online marketing services it has helped numerous entities achieve the Top 10 search engine rankings. For 8 long years it has been helping entrepreneurs and business entities get to their desired position and earn the best revenue.