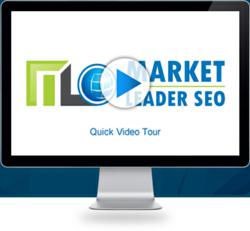 Harrisburg, NC (PRWEB) December 20, 2012
Market Leader SEO now offers professional SEO services and confirms top five Google page ranking within 90 days.
Following latest Google penguin and panda updates, website owners now need integrated SEO services to adjust with Google algorithm. Market Leader SEO is one of the many companies that is offering advanced services to meet these requirements. The CEO of the company announced that from now onwards the organization will offer guaranteed SEO services to assure top five Google ranking. Customers will expect their website to get top 5 ranking within 90 days only.
The owner of the SEO company said, "As an SEO service provider, we believe that the future of online business depends on companies like us. That is why we keep modifying our services to be in line with the changing requirements. At the same time, we want our services to be preferred by more customers to keep up company's goodwill. Talking with our SEO professionals, we have thus introduced some new facilities to bring the best ranking results."
During the interview, he also announced that customers would be paid back with the charges of SEO services if they do not get expected result within mentioned time. Customers do not need to get involved in any long-term contacts to avail these advanced services from the company.
According to the head of the e-commerce marketing department of the company, "Customers often preferred availing SEO services from us because they don't need to worry about the result and can focus on other issues related to business to help it prosper. Changes and modifications will be there, but when we take the responsibility, we try to fulfill it flawlessly."
Mr. Richards deals with sports goods online and needs integrated SEO services to get better ranking. Hearing the news he says, "I have heard about their services in detail and liked their confidence. I have worked with one or two companies before, but none of them talked about returning the amount."
A team of expert and experienced SEO professionals will supervise the SEO processes for individual customers. The owners suggested that the team would work 24x7 to bring the desired result for Google ranking.
About: Market Leader SEO is a global SEO service provider with offices located in Charlotte, India and London. More than 100 SEO professionals work with the company to assist the process of internet marketing for individuals. To know more about their services visit http://marketleaderSEO.com.