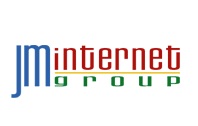 "I love teaching SEO tips to small businesses,"
San Francisco, CA (PRWEB) December 01, 2012
The JM Internet Group (web: jm-seo.org), a leader in providing SEO Tips for Small Business has announced its final 2012 winter session, beginning December 4th. The 7 course, in-depth trainings are designed with the small business person in mind; teaching the fundamental steps in creating successful SEO and propelling their businesses to the top of Google's organic searches. Beginning with keywords, students will be shown the top SEO tips, using free SEO tools. Small businesses will learn about page tags, news, links, metrics, analytics and more in this reknowned SEO training course. Registration is now open for the final session of classes for the 2012 year.
"I love teaching SEO tips to small businesses," said Jason McDonald, SEO expert and director of the JM Internet Group. "There are hundreds of SEO tips and tools that small businesses can use to boost their websites to the top of Google searches, and it is always very exciting to me to be able to not only show my students the free tools and SEO tips available, but how to use them as well."
For more information, including a free introductory session on the Top Ten SEO Tools, go to -

SEO Tips Course Syllabus - Focused on SEO Tips for Small Business
Top Ten: Top Ten Free Tools for SEO / Search Engine Optimization
Keywords: How to Generate Great Keywords for Great Google Rank
Page Tags - Quick Boost - Use Page Tags to Improve your Google Rank
Link Strategies: The Who, What, Where, When and How of Getting Good Links for SEO
News: News You Can Use - Using News as an SEO Opportunity -
Google Rank: Monitoring Your Google Rank, and Leveraging it for SEO and PPC
Website Structure: Creating the Best Topology for Google Rank
Metrics: Tools for Measuring Your Website SEO and Performance
.
Training Classes Also Offered for AdWords and Social Media Marketing
The JM Internet Group also offers training classes for Google AdWords as well as Social Media Mareketing. Each session is taught in two trainings, and covers all the important and critical elements of advertising on Google as well as developing a good Social Media Marketing strategy for your business or company online. For more information, call or visit the company website.
"Our SEO course is the foundation, yet adding AdWords and Social Media Marketing is an excellent way to build a well-rounded Internet marketing strategy," quipped Dr. McDonald.
About JM Internet Group
The JM Internet Group provides SEO, Social Media Marketing, and Google AdWords training and courses for busy marketers and businesspeople. Online search engine optimization training helps explain keywords, page tags, link building strategies and other techniques needed to climb to the top of search engine rankings for Google, Yahoo, and Bing. The teaching methodology is hands on, with live examples and discussions, taught from the convenience of each student's computer.
Contact:
JM Internet Group, Media Relations
Web. http://www.jm-seo.org/
Email. jm (dot) internetgroup (at) gmail (dot) com
Tel. +1-510-713-2150