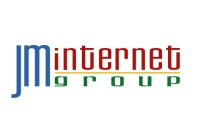 I'm very excited about 2013 as the year of SEO.
Seattle, WA (PRWEB) January 23, 2013
The JM Internet Group (web: jm-seo.org), a leader in providing SEO Tips for Small Business via innovative online seminars, has announced that its upcoming January 25, 2013, webinar on 'No Cost Google SEO Tools for Small Business' is nearly full at 600 registrants. A maximum of 1000 participants can attend at any time. This popular no charge, online training is a favorite among small business owners looking for SEO tips, secrets and tips for Google success and to boost their company's presence on the internet via search engine optimization in Google. Students will learn how to use the top ten free tools to successfully optimize their website for SEO. Classes tend to fill up fast, so it is recommended that small business owners and marketers sign up as soon as possible.
"I'm very excited about 2013 as the year when SEO really enters the consciousness of American small business," explained Jason McDonald, SEO expert and director of the JM Internet Group. "We can accomodate 1000 participants at this event, and we are already at 60% capacity."
For more info and to sign up go to:
Free SEO Tools Seminar- Summary and Agenda
Many people want a quick, online training course on SEO, and so the JM Internet Group has responded with an introductory, no obligation, webinar on the "Top Ten Free Tools" for SEO. Rather than deal with hundreds of questions and answers, the company has found most people get their questions answered about the course in this easy, quick online session. The class is taught by Jason McDonald, our fearless leader and SEO / Social Media expert. It takes less than one hour, and in that hour participants will learn -
Search Engine Optimization - what is SEO? What are the basic concepts?
Keywords - how can you identify your BEST keywords for Google, Yahoo, and/or Bing?
Free SEO Tools - what are the BEST FREE tools are out there on the Internet that can help you quickly get to the top of the search engines?
The Course - what will you learn in the entire course, if you decide to proceed?
Companies from around the United States have participated in this event in 2012, including many from the Seattle, Washington, area. Seattle, of course, is a hotbed of Internet entrepreneurship, and many Seattle, Tacoma, and other Washington state companies are motivated to succeed at Internet marketing, including search engine optimization for Seattle, Washington, based companies. Seattle startup businesses and other technology business would benefit, as would traditional brick and mortar businesses in Washington state seeking to expand to Internet markets.
SEO Course Syllabus
Top Ten: Top Ten No Cost Tools for SEO / Search Engine Optimization
Keywords: How to Generate Great Keywords for Great Google Rank
Page Tags - Quick Boost - Use Page Tags to Improve your Google Rank
Link Strategies: The Who, What, Where, When and How of Getting Good Links for SEO
News: News You Can Use - Using News as an SEO Opportunity -
Google Rank: Monitoring Your Google Rank, and Leveraging it for SEO and PPC
Website Structure: Creating the Best Topology for Google Rank
Metrics: Tools for Measuring Your Website SEO and Performance
About JM Internet Group
The JM Internet Group provides SEO, Social Media Marketing, and Google AdWords training and courses for busy marketers and businesspeople. Online search engine optimization training helps explain keywords, page tags, link building strategies and other techniques needed to climb to the top of search engine rankings for Google, Yahoo, and Bing. The teaching methodology is hands on, with live examples and discussions, taught from the convenience of each student's computer.
Contact:
JM Internet Group, Media Relations
Web. http://www.jm-seo.org/
Email. jm(dot)internetgroup(at)gmail(dot)com
Tel. +1-510-713-2150