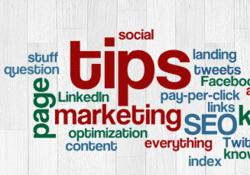 The new SEO Tips blog is off to a great success with strong popularity among the first student group.
Los Angeles, CA (PRWEB) June 14, 2013
The new SEO Tips Blog, an imprint of the JM Internet Group, is showing strong interest and success among the first group of search engine optimization trainees. The new blog format is part of a major website reorganization by the JM Internet Group to better serve small business owners and marketers eager for tips on search engine optimization. SEO, of course, is the art and science of propelling a company to the top of Google and Bing.
"We have launched our June, 2013, training classes in search engine optimization," explained Jason McDonald, director of the JM Internet Group. "This is, therefore, the maiden voyage of the new SEO Tips blog which we are using to answer student questions about SEO. We willl soon start our classes for small business on Google AdWords and Social Media Marketing, again turning to our SEO tips blog as an easy way to share questions and answers on Internet marketing."
To learn more, go to: http://jm-seotips.org/.
New Questions by Students on SEO
During the company's paid and no cost training on SEO, students submit questions using the Gotowebinar software or the JM Internet Group website. Currently, students have asked questions such as the following:

Is it important to have unique Title tags on each page of web content?
How do you get one's picture to show on Google search results?
What is the anchor tag and how is it used for SEO?
What is the character limit of the Meta Description tag?
Each SEO tip follows the same format. First, the student question appears such as "Is it important to have different Title tags on each page." Second, Jason McDonald (Director of the JM Internet Group) answers the question in a few paragraphs. In addition, where advisable, he poins the student to other more in-depth Internet resources on the topic.
The questions are uploaded to the SEO tips website and thereby become a free online repository of knowledge for the small business marketing community.
About the JM Internet Group
The JM Internet Group provides SEO, Social Media Marketing, and Google AdWords training and courses for busy marketers and businesspeople. Online search engine optimization training helps explain keywords, page tags, link building strategies and other techniques needed to climb to the top of search engine rankings for Google, Yahoo, and Bing. The teaching methodology is hands on, with live examples and discussions, taught from the convenience of each student's computer.
Email. jm.internetgroup(at)gmail(dot)com
Tel. +1-510-713-2150