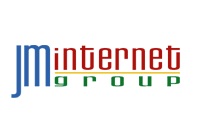 Thousands of small business owners and marketers have benefited from our SEO Toolbook and the free tools it identifies,
Stamford, CT (PRWEB) October 10, 2012
The JM Internet Group (web: jm-seo.org), a leader in providing SEO courses for small business, has announced the results of the number of downloads of the free SEO toolbook being offered by using a special coupon code, given on the website. To date, the free SEO tips toolbook for small business has been downloaded over 1100 times. For this reason, the JM Internet Group had decided to extend the deadline to use the special free coupon (cctb-ce0a2107b) to November 1st. Anyone interested in obtaining a free copy is welcome to do so by using the special free Google / SEO coupon code given on the company's website, and further, people are also encouraged to share the passcode with their friends and collegues who may be interested in the free SEO toolbook for small business as well.
"Thousands of small business owners and marketers have benefited from our SEO Toolbook and the free tools it identifies," explained Jason McDonald, Director of the JM Internet Group. "So in today's tough economy, we thought of an innovative way to seed the market with SEO knowledge: giving away free copies of this amazing book, and even allowing people to 'regift' it by spreading the free downloads."
To download the free SEO Toolbook, copy the coupon code cctb-ce0a2107b and go to -
http://www.jm-seo.org/books/seo-toolbook.html
SEO Classes begin October 12th - Building on the SEO Tips List
The JM Internet Group will be kicking off the fall session with their online SEO training courses for small business. The classes are an hour long of instruction and a half an hour of question and answer, in which the audience is encouraged to ask any SEO related questions they have. These questions are a key part of learning, and are also posted on the JM Internet Group's website under SEO Tips.
SEO Course Syllabus
Top Ten: Top Ten Free Tools for SEO / Search Engine Optimization
Keywords: How to Generate Great Keywords for Great Google Rank
Page Tags - Quick Boost - Use Page Tags to Improve your Google Rank
Link Strategies: The Who, What, Where, When and How of Getting Good Links for SEO
News: News You Can Use - Using News as an SEO Opportunity -
Google Rank: Monitoring Your Google Rank, and Leveraging it for SEO and PPC
Website Structure: Creating the Best Topology for Google Rank
Metrics: Tools for Measuring Your Website SEO and Performance
.
About JM Internet Group
The JM Internet Group provides SEO, Social Media Marketing, and Google AdWords training and courses for busy marketers and businesspeople. Online search engine optimization training helps explain keywords, page tags, link building strategies and other techniques needed to climb to the top of search engine rankings for Google, Yahoo, and Bing. The teaching methodology is hands on, with live examples and discussions, taught from the convenience of each student's computer.
Contact:
JM Internet Group, Media Relations
Web. http://www.jm-seo.org/
Email. jm(dot)internetgroup(at)gmail(dot)com
Tel. +1-510-713-2150