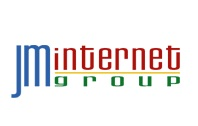 Our SEO Training starts April 4, 2013.
Miami, FL (PRWEB) April 03, 2013
The JM Internet Group (web: jm-seo.org), a leader in providing SEO training online, is proud to announce that their April 4, 2013, introductory webinar on the 'Top Ten SEO Tools' for Google, Bing, and SEO has set a registration record at 1000 people. This informative, popular session is at no charge to small business attendees and shares tools, secrets, and tips to help businesses get to the top of Google and Bing's organic SEO listings. The SEO training is taught by Jason McDonald, a well known and respected name in the SEO community.
"I really love teaching SEO classes, and this introductory training is always very exciting", said Jason McDonald, Senior SEO Director of the JM Internet Group. "We have been very pleased to set this new registration record."
To learn more and to sign up, go to:
http://www.jm-seo.org/free-seo-tools/index.html
A Brief Summary of the JM Internet Group
On a summer's day in 2009, Jason McDonald took BART back from a job interview in San Francisco, and realized he had some amazing skills: He understood how to propel company websites to the top of Google (SEO, or Search Engine Optimization); He had conducted many webinars online, albeit boring ones; he had a contact database of over 3,000 marketers in hi-tech; and he could teach, motivate, and entertain.
So, along with two employees, he created an online course in "Search Engine Optimization" for hi-tech, and email blasted a no cost intro to the company's SEO training. The company ended up with less than ten in the first paid class, but the students loved it which was very motivating to the team at the JM Internet Group. If ten loved it, ten thousand would someday love it, as the market size of small businesses that need to understand Google, Bing, Facebook, Twitter, LinkedIn and the gang is enormous! The need is enormous, as is the confusion spawned by the Google Geeks, the SEO swindlers, and the PPC Paparazzi. So the company created their complimentary "Top Ten SEO Tools for Google / SEO" webinar, and to-date over 41,000 people have taken this amazing, fun, webinar introduction.
Thousands have now taken their paid training online ($295 a course). Small businesses crave this knowledge, and owners and marketers from all over the world have taken the company's training. So from a hi-tech company that existed off of advertising, the JM Internet Group has become an online educational company that profits from by its ability to satisfy the desire for knowledge among small business to learn the ins and outs of Google / SEO, Social Media (Facebook, Twitter, and the gang), and AdWords insights.
Paid SEO Training Courses Begin in April
SEO Course Syllabus - Paid Classes begin April 9th!
Top Ten: Top Ten No Cost Tools for SEO / Search Engine Optimization (March 14th, 2013).
Keywords: How to Generate Great Keywords for Great Google Rank (April 9th)
Page Tags - Quick Boost - Use Page Tags to Improve Google Rank (April 10th)
Link Strategies: The Who, What, Where, When and How of Getting Good Links for SEO (April 11th)
News: News - Using News as an SEO Opportunity (April 15th)
Website Structure: Creating the Best Topology for Google Rank (April 16th)
Google Rank: Monitoring Google Rank, and Leveraging it for SEO and PPC (April 17th morning session)
Metrics: Tools for Measuring Website SEO and Performance (April 17th - afternoon session)
Social Media Marketing, Adwords, Local Search Trainings Also Offered
About JM Internet Group
The JM Internet Group provides SEO, Social Media Marketing, and Google AdWords training and courses for busy marketers and businesspeople. Online search engine optimization training helps explain keywords, page tags, link building strategies and other techniques needed to climb to the top of search engine rankings for Google, Yahoo, and Bing. The teaching methodology is hands on, with live examples and discussions, taught from the convenience of each student's computer.
Contact:
JM Internet Group, Media Relations
Web. http://www.jm-seo.org/
Email. jm.internetgroup(at)gmail(dot)com
Tel. +1-510-713-2150