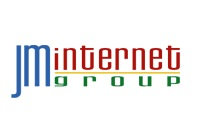 Getting to the top of Google's organic listings is a key marketing objective for most businesses and marketers
Los Angeles, CA (PRWEB) April 30, 2013
The JM Internet Group (web: jm-seo.org), a leader in providing SEO training online, is gearing up for its Spring series of SEO training classes for small business. The SEO training classes are scheduled to begin June 11th. The 7 course series of SEO trainings focuses on the key elements of developing a good SEO strategy for online marketing. Topics cover the basics of developing Keywords, as well as the proper use of Page Tags for successful SEO. The SEO trainings also discuss other critical components of successful SEO, such as News, Google Rank, Metrics, Website Structure and Link Strategies. Through the use of free tools developed for these purposes, the SEO trainings offer a perfect balance of instruction on getting to the top of Google searches.
"Getting to the top of Google's organic listings is a key marketing objective for most businesses and marketers," said Jason McDonald, Director of the JM Internet Group. "That's what Search Engine Optimization, or 'SEO,' is all about. Our online SEO training classes offer hands-on, step-by-step instructions on how to get to the top of Google for businesses and marketers." Jason McDonald also added, "I love teaching SEO, and I get a great sense of accomplishment by seeing my small business students build their SEO strategies and ultimately end up on Page 1 of Google searches."
For more information on the SEO Training Classes, go to:
http://www.jm-seo.org/training/class-pass.html
SEO Training Course Schedule
Classes begin June 11th -
Top Ten: Top Ten Tools for SEO / Search Engine Optimization
Keywords: How to Generate Great Keywords for Great Google Rank
Page Tags - Quick Boost - Use Page Tags to Improve Google Rank
Link Strategies: The Who, What, Where, When and How of Getting Good Links for SEO
News: Using News as an SEO Opportunity -
Website Structure: Creating the Best Topology for Google Rank
Google Rank: Monitoring Google Rank, and Leveraging it for SEO
Metrics: Tools for Measuring Website SEO and Performance
Training Classes Also Offered for AdWords and Social Media Marketing
The JM Internet Group also offers training classes for Google AdWords as well as Social Media Mareketing. The classes cover all the important and critical elements of advertising on Google as well as developing a good Social Media Marketing strategy. For more information, visit the company's website.
"Summer" is a great time to get started on SEO," quipped Dr. McDonald.
About JM Internet Group
The JM Internet Group provides SEO, Social Media Marketing, and Google AdWords training and courses for busy marketers and businesspeople. Online search engine optimization training helps explain keywords, page tags, link building strategies and other techniques needed to climb to the top of search engine rankings for Google, Yahoo, and Bing. The teaching methodology is hands on, with live examples and discussions, taught from the convenience of each student's computer.
Contact:
JM Internet Group, Media Relations
Web. http://www.jm-seo.org/
Email. jm(dot)internetgroup(at)gmail(dot)com
Tel. +1-510-713-2150