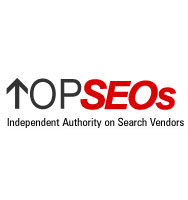 Plymouth, IN (PRWEB) January 15, 2009
topseos has released the January 2009 rankings of the best SEO training and best PPC training programs. The internet marketing training programs highlighted are highly regarded in the internet marketing industry.
Given below is the January 2009 best internet marketing training programs:
1. Bruce Clay Inc.
2. Direct Marketing Association
3. Greenlight
4. trainSEM
5. Beanstalk
6. Search Engine College
7. Global Strategies
8. Laredo Group
9. Tampa SEO Training Academy
10. Emarketeers
It is not easy to get on to this coveted list. In fact, the companies that appear qualify only after they go through a rigorous evaluation process. Part of the assessment involves questioning participants of the training programs. They are asked questions such as the following:

Did the training program tackle relevant issues?
Is there a noticeable change in your skill set after having attended the training program? If so, what do you now excel at?
What was the most complex / challenging technical aspect that the training covered?
Were any post-training services provided? If so, for how long?
Was any kind of evaluation was conducted to gauge trainee comprehension?
Companies who offer internet marketing training programs that would like to be considered for the topseos rankings can apply at:
http://www.topseos.com/rankings/search-engine-marketing-agencies/apply-for-ranking.
To learn more about the best SEO and PPC training programs, visit:
http://www.topseos.com/rankings-of-best-training-programs-companies.
###