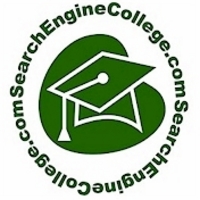 We're extremely proud of our global accessibility. It's what makes our courses unique.
Sydney, AU (PRWEB) August 10, 2007
Online training institution, Search Engine College, achieved a significant milestone this week, with student enrollments now extending to 30 countries.
Since its inception in 2004, Search Engine College has set new industry standards for education and training in the field of search engine optimization and search engine marketing.
The college reached the 30 country milestone this week when a new student from Singapore enrolled online. The Search Engine College student population now has a global reach that includes the following countries: Argentina, Australia, Austria, Belgium, Canada, Czech Republic, China, Finland, France, Germany, Hong Kong, Iceland, India, Ireland, Italy, Jordan, Malaysia, Netherlands, Pakistan, Philippines, Portugal, Russia, Sri Lanka, Singapore, Spain, South Africa, UK, Ukraine, USA and West Africa.
"Anyone with a computer and an Internet connection can learn search engine marketing with us, no matter where they are in the world," says Kalena Jordan, Search Engine College's Director of Studies.
"We're extremely proud of our global accessibility. It's what makes our courses unique."
Search Engine College courses are aimed at a wide target audience, including marketing executives, small business owners, SEO operators, students and job seekers preparing for a career change. Subjects available for study include Search Engine Optimization (SEO), Pay-Per-Click Marketing (PPC), Web Site Copywriting, Web Site Usability, Keyword Research and Link Building.
One of the world's largest recruitment firms recently identified the position of Search Engine Optimizer as one of four jobs on the cutting edge right now, ensuring that Search Engine College's SEO courses are extremely popular with students.
Students can choose to participate in tutor-led courses leading to formal certification, or download a self-study course. All courses are offered entirely online, to be taken at a student's own pace, in a time-frame that suits them. Students choose which course to take from the Search Engine College website and when they enroll, they are sent an access key and login to the online course area. From there, they can download and print their lesson materials, take their online review quizzes, submit assignments for grading by their tutor and take their final exams.
In 2006, Search Engine College developed the search industry's first Certification Pathway course series, designed to fast-track training and provide a complete professional qualification in one of the following three specializations: Certified Search Engine Optimizer, Certified Pay-Per-Click Marketer and Certified Search Engine Marketer.
Each certification course provides students with an identifiable and proven skill-set, designed to make them immediately employable in the fast-moving search industry. Courses are updated every few months to reflect the ongoing changes within the search industry. All courses are designed by industry experts and use a holistic approach to web site promotion, focusing on the importance of web site design, functionality and usability as well as search engine compatibility.
Enrollments at Search Engine College are accepted 24 hours a day via their web site.
About Search Engine College
Search Engine College (SEC) is an online training institution offering instructor-led short courses and downloadable self-study courses in search engine optimization and search engine marketing subjects. SEC is owned by Jordan Consulting Group and managed by well-known search engine optimization industry expert Kalena Jordan. All classes are run in conjunction with experienced tutors specialized in various aspects of search engine marketing and well-respected in the industry.
For further enquiries or information contact:
Search Engine College
Kalena Jordan
Director of Studies
Phone / Fax : + 61 2 6655 9216
Email: kalena[at]searchenginecollege.com
# # #