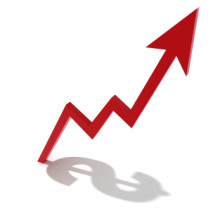 The current seminars are interactive and hands-on.
(PRWEB) February 24, 2012
The already active staff at WhereIsMyBusiness.com (WIMB) has just announced another free educational opportunity for small business owners. The webinar based series features some of the top experts from the St. Louis area giving tips and advice on leveraging a website and social media presence for more sales.
The first event, on March 8, features local content marketing expert Russ Henneberry from Tiny & Mighty Media. Henneberry will be speaking on "Five Ways to Make $1000 a Month From Your Website".
"No matter how much or how little website traffic you have, there are some easy things you can do to get more sales," says Henneberry. "I'll be showing real-world examples of how any small business can draw more income from their website."
This isn't the first educational series that the folks at WIMB are putting on this year. Owner and St. Louis SEO expert Will Hanke also teaches a hands-on class to small business owners each month. Topics range from getting more traffic to understanding Google Analytics.
"The current seminars are interactive and hands-on, and the new webinar series is just another great way for us to help out small business owners make more from their websites," says Hanke.
To read more about the new webinar series, visit
http://www.whereismybusiness.com/services/training/webinars-workshops/
When: Thursday March 8, 2012
Time: 10:00am
Cost: Free
Who Should Attend: Business owners, managers, marketing executives and web designers
Seminar Information: [http://www.whereismybusiness.com/meetup/
###