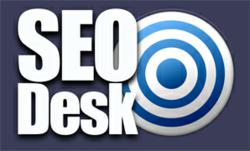 although times are tough, there is still certainly a demand for talented individuals in the gaming industry... we hope that this partnership will help us put more people then ever into an ideal sportsbetting or gaming job
(PRWEB UK) 27 September 2012
Up and coming gambling recruitment specialists, Triple Seven Resources, have announced a new partnership with Search Engine Optimisation firm, SEO Desk, in a bid to increase their internet marketing presence. The Croydon based recruitment firm, now in their fourth year of trading, sought to improve their ranking for search queries such as 'gaming jobs' and 'sportsbetting jobs'. Triple Seven's commercial director, Michael Cleavely, commented 'As recruitment specialists we know the value of getting the right people for the job, and I am satisfied that SEO Desk are the right people for the job given their past successes'.
Search Engine Optimisation, otherwise simply known as 'SEO', is a process which is performed on a web site to make the page rank higher when certain terms are entered in search engines such as Google. Research has found that a sizeable number of internet users simply don't look beyond the first page of results, raising the importance of being on page one.
Triple Seven sought out SEO Desk to perform search engine optimisation duties after sister company, Tempo Web Design, handled a re-design of the recruitment firm's homepage earlier this year. 'It makes a lot of sense' said SEO Desk MD James Nicholson, continuing, 'Tempo had already put in some basic SEO functionality; we're just building upon their good work'. The Dorking based web firm often follows up the work of the web designers, by performing a variety of tweaks to maximise traffic, and by extension, business.
When asked what Triple Seven hoped to accomplish with this new partnership, commercial director Michael Cleverly said 'although times are tough, there is still certainly a demand for talented individuals in the gaming industry... we hope that this partnership will help us put more people then ever into an ideal sportsbetting or gaming job'. Concluding, he said, 'We've already seen more and more people visiting out site since the re-design, and I believe with a little extra effort we might hit jackpot and get a number one result in the not too distant future'.