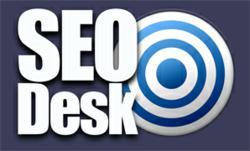 (PRWEB UK) 8 October 2012
Up and coming search engine optimisation firm, SEO Desk, today announced a partnership with London-based, Moose Cycles. The two businesses have both made a splash in recent years, with SEO Desk reaching their 100th customer milestone, while Moose Cycles has been benefiting from a surge of business, spurred on by a successful summer for Britain's cyclists. Under the terms of the partnership, SEO Desk will be handling the company's internet marketing, namely, using search engine optimisation techniques to improve Moose Cycle's website's ranking in search engines such as Google.
Moose Cycles, who operate under a 'clicks and mortar' business model, hope that the work SEO Desk performs will further their position among online rivals. Manager, Greg, commented, 'although we're always trying to get customers to walk into our Colliers Wood store, we're finding more and more business is going through our website, making search engine optimisation an ever rising priority'. He continued, 'whether you're in the store or online, you can always expect a great selection from leading brands such as Ibis Mojo, Orange Five or Whyte Mountain Bikes'.
James Nicholson, managing director of SEO Desk, said of the partnership 'we are overjoyed that Moose Cycles have trusted us to perform some TLC on their site'. At present, Moose cycles does rank for certain Google searches, albeit several slots away from the lucrative first page spots. 'We know we will have done our job when Moose cycles consistently appears on the first page of results and stays there', concluded James.