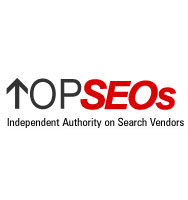 Plymouth, IN (PRWEB) February 1, 2010
topseos.com, the independent authority on search vendors, has released the February 2010 rankings of the best search engine optimization firms. To be recognized as one of the best is no easy process. Every vendor is put through an extensive evaluation process by an experienced research team in order to find the best search engine optimization company. In addition the research team contacts at least three clients of each vendor to obtain an evaluation of their experience.
Search engine optimization is the process by which sites achieve higher rankings on search engines. In order to properly optimize a site in vendor must understand the basics of achieving higher rankings, but in addition, should have an understanding of the things that improve and hurt search engine rankings.
The top search engine optimization services for February 2010 are:
1. Increase Visibility Inc.
2. WebiMax
3. SEOP
4. Slingshot SEO, Inc.
5. ArteWorks SEO
6. eVisibility, Inc.
7. Customer Magnetism
8. SEO Image Inc.
9. Intrapromote LLC.
10. ThinkBIGsites
11. WebMetro
12. Weblinx Limited
13. SEO Inc
14. Bruce Clay Inc.
15. 1st on the List Promotion Inc.
16. SEO.com
17. High Position Limited
18. Direct Hit Solutions, Inc.
19. WebpageFX
20. Peak Positions, LLC
21. Sems
22. First Page SEO
23. HighPoint Search Marketing
24. Elite SEO Marketing
25. PageTraffic
26. First In Search Inc.
27. iProspect
28. Outrider
29. White Hat Media
30. Edit Optimisation Ltd
31. LeapFrog Interactive
32. Spark Inbound Marketing
33. SEER Interactive
34. Exclusive Concepts, Inc.
35. ymarketing
36. Seologist
37. Qualified Impressions, LLC.
38. Exa Corporation
39. DDS Agency
40. Found Search Marketing, LLC
41. Stickyeyes
42. Position Research
43. Red Spot Design, LLC
44. Leverage Marketing, Inc.
45. e-Storm International, Inc.
46. 97th Floor
47. Steak Limited
48. Eyeflow
49. Yellow SEO
50. Crexendo, Inc.
The evaluation process that each company endures is completed by our experienced research team. They review every aspect of how the vendor conducts business to ensure high quality standards. To go one step farther topseos.com then contacts the clients of each firm to ask questions such as, "What are the most competitive keywords you have been able to rank on the major search engines and how long did it take you to achieve those rankings?", "How comprehensive, specific, and useful are the reports that are offered to the client?", and " How many of your top industry keywords rank in the top 10?"
SEO firms that would like to be considered for the topseos.com rankings can apply at:
http://www.topseos.com/rankings/search-engine-marketing-agencies/apply-for-ranking
To learn more about the top search engine optimization agencies visit:
http://www.topseos.com/rankings-of-best-search-engine-optimization-companies
Follow Us on Twitter: http://twitter.com/_topseos_
###