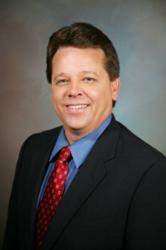 Ed Gonzalez said "We started out just looking for ways to improve our Website – APlus has opened up our thinking to a much broader opportunity".
(PRWEB) November 15, 2011
APlus Net Solutions a San Antonio Internet Marketing Firm announces they have been selected as the Internet Marketing Agency for The Camera Exchange in San Antonio.
Established in San Antonio in 1973, The Camera Exchange (http://www.camerax.com) is a photographic retailer and wholesaler. After considering many options they choose APlus Net Solutions for their Internet Marketing because of their very different approach. Ed Gonzalez said "We started out just looking for ways to improve our Website – APlus has opened up our thinking to a much broader opportunity".
APlus Net Solutions has a Proven Process as a Website Analytics Company
Many times a company will set out to re-build their Website without a detailed understanding of their current environment. APlus Net Solutions is a firm believer in ensuring a detailed analysis of the existing environment is performed before the new Website project is started. Camera Exchange has agreed with this approach. APlus Net Solutions owner Larry Patrick says "Clients many times get caught up in the myriad of website statistics and website analysis options that are available." Additionally, they do not have the expertise or experience to organize, analyze and aggregate these statistics in alignment with the business objectives that have been agreed.
This expertise is crucial to ensure the following are delivered out of the Analysis phase and are key inputs to the Website Development project:

Website changes that will accelerate achievement of business goals.
Online marketing strategies to enhance new customer acquisition.
Email Marketing opportunities to increase Customer Retention.
About APlus Net Solutions
APlus Net Solutions has designed, developed and marketed hundreds of Internet Marketing websites since 1999 in San Antonio.
By utilizing a combination of proven techniques, advanced technology and a network of technical and creative specialists they deliver effective Internet Marketing services. They are passionate about providing value to their clients and providing the best possible quality customer service.
Clients are Local, Regional and National and in virtually every Industry. At the heart of every solution are the results measurements and metrics. These techniques are what set them apart from all of the other internet marketing firms who solely focus on Traffic. They have proven over and over again that 100 Visitors that give you no conversions is not as good as 1 Visitor that does - most other Internet Marketing Firms only report on the 100 Visitors. With their focus on conversions clients not only know where the Visitor came from but more importantly they know the Search Phrase that they used to get there. This is the golden nugget because APlus Net Solutions then uses all the tools at their disposal to improve the client's rankings on the phrase - it works every-time!
Services include but are not limited to; Website Design, Website Development, Search Engine Optimization (SEO), Paid Online Advertising, Social Media Marketing, Permission Based Email Marketing, and Online Reputation Management.
Larry Patrick says "We are committed to improving the profitability of our customers through the use of leading-edge Internet technologies."
Call APlus Net Solutions at (210) 587-7621 or visit http://www.seosanantonio.com.
# # #