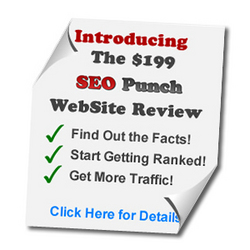 Start building long term traffic generation through organic search engine marketing
Apple Valley, CA (PRWEB) February 24, 2010
Introducing the $199 SEO Website Review – One of the biggest challenges business website owners face is getting targeted traffic to their sites. Huge sums of money are spent on paid advertising to generate traffic when basic SEO practices are ignored on the website.
The SEO Website Review, or SEO Audit, is designed to find the basic SEO problems by analyzing the fundamentals of the website, such as:
Domain Analysis
Code Check
Server Files
On Page Factors
Link Analysis
Analysis of your Keywords
It provides a detailed report with objective solutions to the problems and issues found. By optimizing the website, it will then be possible to start building long term traffic generation through organic search engine marketing. Optimizing the website will even lower paid advertising cost by improving the quality score used by search engines.
SEOPunch provides a full range of SEO & Marketing Services to start generating traffic to your website. We believe the solution is to offer customized SEO packages to meet your needs and budget. To get started, please take advantage of our SEO Website Review or just contact us directly.
###