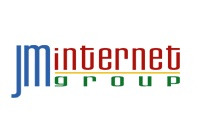 Our SEO tips video has surpassed 10,000 views, making us very very proud.
New York, NY (PRWEB) January 31, 2013
The JM Internet Group (web: jm-seo.org), a leader in providing SEO Tips for small businesses, is proud to announce that its latest YouTube Video on 'SEO Tools for Small Business' has surpassed 10,000 views on YouTube. The video is a quick introduction to the concept of SEO marketing for small businesses and leads into the company's no cost introductory webinar on the top no cost tools for SEO available to influence Google and Bing for small business success.
"I am very happy for reaching 10,000 views as well as the response from our audience and followers on YouTube" explained Dr. McDonald. "YouTube has proven an amazing way for us to share free information on SEO, and the steady pace of views of this video indicates that small businesses in cities as diverse as Los Angeles, San Diego, and Sacramento are cluing in to the importance of Google and SEO marketing."
For more information on the SEO tips video -
SEO Training Course Schedule - SEO, AdWords, and Social Media Marketing
Getting to the top of Google is a key marketing objective for most businesses and marketers. That's what Search Engine Optimization, or "SEO," is all about. The company's online SEO training classes offer hands-on, step-by-step instructions on how to get to the top of Google for businesses and marketers. YouTube marketing makes up a major component of the company's social media marketing efforts.
The SEO classes have been very popular, especially with California businesses. Businesses in cities such as Los Angeles, San Diego, and Sacramento have flocked the online classes since in many metropolitan regions quality classes on SEO are hard to find. Moreover, in the Sacramento region many non-profits and government agencies have used the JM Internet Group SEO trainings to learn the secrets of successful SEO for non-profits.
Learn SEO, Social Media Marketing, and PPC (AdWords) in a Friendly Online Internet Marketing Course
Top Ten: Top Ten Free Tools for SEO / Search Engine Optimization
Keywords: How to Generate Great Keywords for Great Google Rank
Page Tags - Quick Boost - Use Page Tags to Improve your Google Rank
Link Strategies: The Who, What, Where, When and How of Getting Good Links for SEO
News: News You Can Use - Using News as an SEO Opportunity -
Google Rank: Monitoring Your Google Rank, and Leveraging it for SEO and PPC
Website Structure: Creating the Best Topology for Google Rank
Metrics: Tools for Measuring Your Website SEO and Performance
AdWords: SEO for AdWords
Social Media: Social Media Marketing for Businesses and Marketers
About JM Internet Group
The JM Internet Group provides SEO, Social Media Marketing, and Google AdWords training and courses for busy marketers and businesspeople. Online search engine optimization training helps explain keywords, page tags, link building strategies and other techniques needed to climb to the top of search engine rankings for Google, Yahoo, and Bing. The teaching methodology is hands on, with live examples and discussions, taught from the convenience of each student's computer.
Contact:
JM Internet Group, Media Relations
Web. http://www.jm-seo.org/
Email. jm(dot)internetgroup(at)gmail(dot)com
Tel. +1-510-713-2150