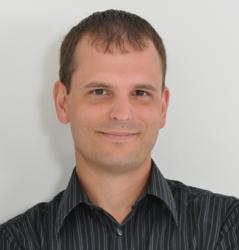 The secret to great blogging is to get the content from outside the marketing department.
Toronto, Ontario (PRWEB) May 08, 2012
The Search Engine Academy, a worldwide SEO training academy, hosts free weekly SEO webinars. On May 9, 2012, at 1:00 p.m. EST, Thomas Petty, one of the Master trainers, will interview Tom Williams from Innogage.
Innogage's collaborative business blogging system, Innoblogs, has built-in systems to help businesses optimize their content for the search engines using the same rules that the academy teaches in their beginning and advanced SEO classes.
By having all the academy trainers using the system, each can present different techniques or points of view, while continuing to optimize continent for the search engines and build a regular readership.
Williams said, "The secret to great blogging is to get the content from outside the marketing department! Marketers are trained to eloquently present the company products with a clear focus on sales. Blogging is different. It's more about starting customer relationships and nurturing those relationships as well as consistently building your brand."
The Innoblogs platform enables non-technical authors to easily and consistently produce keyword rich, SEO-optimized messages that support the company's communication strategy and drive real customer conversion.
Williams added, "The tough thing about collaborative blogging is getting a lot of writers who know nothing about your content strategy or goals or SEO to produce content that is on-point, strategically focused and optimized for search. Innoblogs makes this happen."
Listeners who tune into the webinar will learn how blogging should be a collaborative effort within a company, and how that can benefit them by engaging with their readers and customers. By applying proper SEO techniques to their content, they can also get listed high on the search engines for their key terms.
Those interested in attending can go to the Search Engine Academy website and register free of charge.