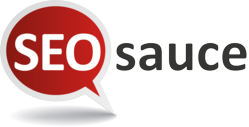 We are delighted to offer some great SEO training videos to people who want to know more about how SEO really works. - Damian Qualter MD
Manchester , UK (PRWEB UK) 13 June 2013
SEOSauce MD Damian Qualter states, "We have always wanted to produce some basic SEO training videos for our clients. I think, in general, most business owners don't really have a clue when it comes to SEO. The whole SEO industry has always tried to remain a bit secretive I think to protect its own interests."
There are initially 10 videos in the training series which are reported to give a basic knowledge to beginners on how the whole SEO process really works – without the secrecy.
Damian Qualter is not new to providing online training programmes. "We have put together in the past several online training programmes in such diversified areas as property investment, internet marketing, social media, developing apps and we are just about to launch a paid for course on local SEO and another on general SEO. Business owners need to know about the process when communicating with an SEO company. Some unscrupulous SEO companies can take advantage of business owners who know nothing about the subject."
"The SEO training will be delivered every couple of days via email. They are bite sized videos which only last 2-3 minutes each but should hopefully be of use to people who want to be more 'clued-up' on the subject."
"We have in the past offered bespoke SEO training for companies who really want to learn everything there is to know which have been hugely successful, but we have had loads of requests for online training so that people can learn at their own pace and without the need to travel. So we decided to do something about it. I have been in the studio recording the videos over the last few months and we should be ready to launch the paid versions in the next couple of months. The videos aim to give a basic foundation on the subject whilst the paid versions go into it at a much deeper level. We are finding that people are coming to us for training to help set up their own SEO agency because there is such a huge demand. Businesses in general need to focus more on increasing their online presence as that is where I predict future growth will come from."
"For more information on how to get the video training all you need to do is request a SEO audit from our website."
SEOSauce
The Barn Birch Farm
Moss Lane
Warburton
Cheshire
WA13 9TX
TEL: 0161 926 9994