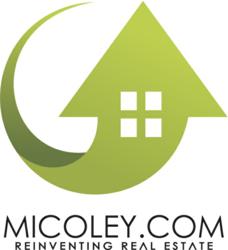 All properties listed are being auctioned at prices that traditional real estate cannot beat.
Green Bay, WI (PRWEB) August 28, 2012
Micoley.com will be hosting an exciting real estate auction on September 15, 2012. This auction will feature forty-five properties, all available through an online auction event hosted at Micoley.com.
Wade T. Micoley. president of the Micoley Company, stated "Every event is new and exciting. We market the sellers' properties in a customized way, targeting the most potential buyers, which helps the properties leave the market in a short period of time."
This auction consists of forty-five properties, most being land along with eight commercial, four residential, and two trailer properties available throughout Illinois, Mississippi, and Wisconsin. Twenty-eight lots in Greenville, WI, are up for auction and two hundred and forty acres of land in Marinesco, WI, is also available, all with opening bids substantially lower than their original list values. A hotel in Dixon, IL, holds an opening bid that is over 50% off the list price! Also included in this event is a former nightclub on Wisconsin Avenue in Appleton, WI and a historic office building in the heart of Green Bay, WI, with an amazing 45,434 square feet. Whether it be a first home, or investment purchase, all properties pose great opportunity for any buyer.
Micoley.com's September 15, 2012 Auction Event will be held online here. Properties are open to be purchased online before the date of the auction. Parties interested in bidding can obtain more property information, register, and bid online at Micoley.com or contact an agent toll free at 1-888-662-1020.
Micoley.com, based in Green Bay, WI, is a real estate marketing company specializing in bank-owned properties throughout the United States. Their Unique approach to real estate sales is executed through customized marketing programs and project focused auction plans, customized for each of their unique clients. Be sure to visit their website for future Auctions and Sales Event information, as inventory changes daily.