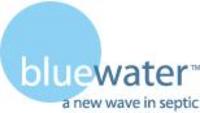 Pembroke, MA (PRWEB) August 15, 2007
Most home and business owners would be happy to think of things other than septic waste management. The trouble is there are so many reasons why home and business owners must think about their septic waste needs; many which can become all too apparent. For example: when malodorous sludge bubbles up in the middle of your lawn and no one answers the phone at your septic company. This is exactly what happened to Tom McMahon, and got him thinking about smart septic solutions. McMahon's eco-friendly, customer-service-focused vision resulted in the creation of Bluewater Septic.
Bluewater Septic announces the creation of a new website, bwseptic.com, to advance awareness of its full suite of products and services. bwseptic.com offers one-stop-shopping for home and business owners looking for affordable eco-friendly solutions to their septic needs. The new bwseptic.com website has a simple, clean look, and provides easy navigation throughout.On the 'Environment' page, Bluewater Septic states its commitment to the environment and offers tips for water conservation and maintaining a healthy septic system. In addition, Bluewater Septic introduces the Bluewater recycler truck which filters harmful solids and returns water with natural bacteria into a customer's septic system. Bluewater Septic remains the only company in Massachusetts to offer septic recycling technology.
The POWER PAC is Bluewater Septic's solution for septic tank health. It is a simple pouch of specialized bacterial grain which is flushed down the toilet once per month to prevent solid build up and restore and revive unbalanced systems. The key to the POWER PAC's eco-friendly solution is a laboratory-enhanced, USDA-Approved, bacterial formula which counters the effect that harsh chemical detergents have on bacterial populations that are needed for healthy septic environments. The POWER PAC has the added benefit of reducing odor and is especially effective in reviving the septic systems of seasonal homes which are dormant for long periods of time. Adhering to Bluewater Septic's belief in extending value through fair pricing, a one year supply of The POWER PAC costs about five dollars a month.
In addition to Bluewater Septic's commitment to environmentally safe products and practices, Bluewater believes in 24/7 availability. Whether you're the home owner whose lawn is being overtaken by your septic tank, or the business owner experiencing a code-red septic waste management emergency, Bluewater Septic can be called upon at any time to send a service professional to address to the problem.
Bluewater Septic goes to market as a total eco-friendly solution for every septic need. With customer service unmatched in the industry, Bluewater Septic provides everything from new system installations to septic tank servicing, maintenance, and inspection. Bluewater Septic's new website, makes it easier than ever for residents and business owners of South Eastern Massachusetts to access services, and ultimately to spend less time worrying about your septic tank.
###