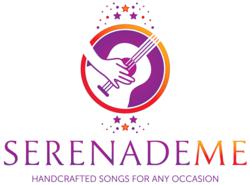 This Mother's Day, touch your mom's heart with a custom song from SerenadeMe!
Chicago, IL (PRWEB) May 03, 2013
This Mother's Day, give mom a present that is truly unique. Let SerenadeMe help tell her story through the gift of song.
With SerenadeMe, users can either order a completely new, one-of-a-kind song or a customized (lyrics and vocals) version of an original piece of SerenadeMe music from their genre-spanning library. With either option, the song is customized to reflect both the giver and their mother's story, making this the most personal gift imaginable. Just think how thrilled mom will be when she hears just how she is loved sung over a beautiful, custom melody.
Customers will receive a digital MP3 file that can be played on a computer, phone, or even burned to a CD. The song is perfect as a cell phone ring tone, Facebook theme song, home movie soundtrack, and more.
This is a present mom will have for all-time. She can listen over and over, each time reliving the joy she felt hearing it the first time. This is one gift she won't ever forget.